Raw and live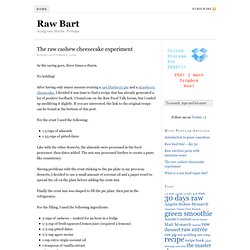 The raw cashew cheesecake experiment
As the saying goes, three times a charm. No kidding! After having only minor success creating a raw blueberry pie and a strawberry cheesecake, I decided it was time to find a recipe that has already generated a lot of positive feedback. I found one on the Raw Food Talk forum, but I ended up modifying it slightly.
Raw Strawberry Cheesecake – I Am A Pink Lady | Raw Food Recipes Online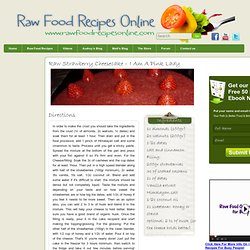 Directions In order to make the crust you should take the ingredients from the crust (1c of almonds, 2c walnuts, 1c dates) and soak them for at least 1 hour. Then drain and put in the food processor, add 1 pinch of Himalayan salt and some cinammon to taste. Process until you get a sticky paste.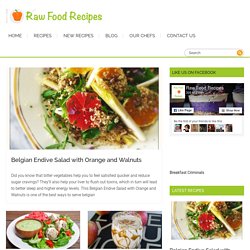 RFR.com: Your recipes are truly some of the best to be found on the internet. How did you learn to create such amazing food? Did you attend a culinary school or has it been completely self taught?
The Chinese love fruits, they like them big and beautiful, and they prefer fresh fruits, though sugared ones are common at this time of year. Fresh fruit at the New Year symbolizes life and a new beginning. Traditionally, the pomelo, mandarins or what we call the tangerine or clementine, as well as limes, bananas, pineapple, and water or winter melon are seen as temple offerings.
Yummy Avocados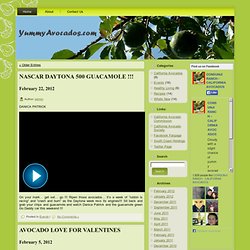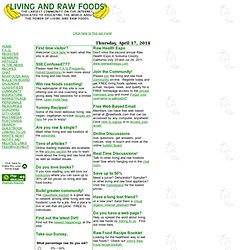 Living and Raw Foods: The largest community on the internet for living and raw food information
First time visitor? Welcome! Click here to learn what this site is all about.
Chocolate Magnesium Raw nuts and seeds, legumes, fruits Sweets