Quantum mechanics
Visual Quantum Mechanics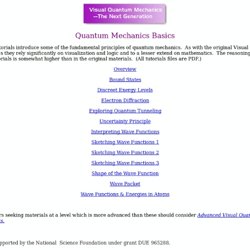 Quantum Mechanics Basics These tutorials introduce some of the fundamental principles of quantum mechanics.
quantum entanglement
quantum ether
Next: Hermeneutics of Classical General Up: Transgressing the Boundaries: Towards Previous: Transgressing the Boundaries: Towards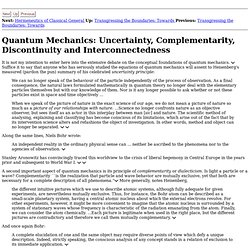 Quantum Mechanics: Uncertainty, Complementarity, Discontinuity and Interconnectedness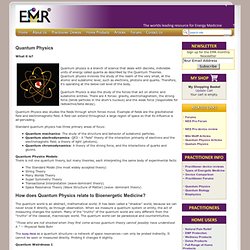 Quantum Physics
Quantum Physics What it is?
bells theorem
epr paradox
entanglement theory
quantum weirdness
unified field theory
time reversal symmetry
This page reproduces the bibliography that actually appears in the book.
Spacetime and Geometry: Bibliography of Books on General Relativity