QR Codes
linQR.to | Recognizable Social Media QR-Codes Generator
Video Tutorial: How to Read a QR Code
QR coded Periodic Table of Elements published in Journal of Chemical Education Last year, if you remember, I wrote about a great tool and example of how QR codes are being used in science education. The QR coded audio Periodic Table of Elements (as seen below) has QR codes for each of the elements in the periodic table.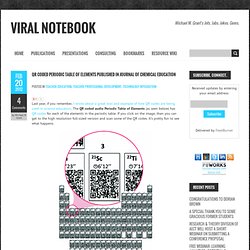 QR coded Periodic Table of Elements published in Journal of Chemical Education
QR codes in the media center!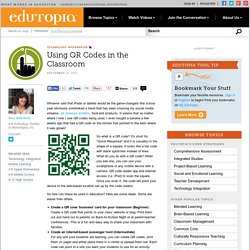 Whoever said that iPads or tablets would be the game-changers this school year obviously overlooked a trend that has been crossing my social media streams, art museum exhibits, food and products. It seems that no matter where I look I see QR codes being used. I even bought a banana a few weeks ago that had a QR code on the sticker that pointed to the farm where it was grown! So what is a QR code? It's short for "Quick Response" and it is (usually) in the shape of a square. It looks like a bar code with black splotches instead of lines.
Using QR Codes in the Classroom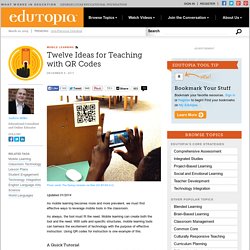 Updated 01/2014 As mobile learning becomes more and more prevalent, we must find effective ways to leverage mobile tools in the classroom. As always, the tool must fit the need. Mobile learning can create both the tool and the need. With safe and specific structures, mobile learning tools can harness the excitement of technology with the purpose of effective instruction. Using QR codes for instruction is one example of this.
45 Interesting Ways to Use QR Codes to Support ... - "Google Docs"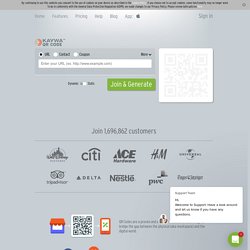 Choose Coupon Type step 1 of 2Online Coupon (for your web shop)step 2 of 2In Store Coupon step 2 of 2 Sign Up & Continue * Please select prefered coupon type ! Create an onlinestore coupon and we'll provide you with a QR Code that links to it 20 Characters or less20 Characters or less12-13 digits 20 Characters or less90 Characters or less
Description ScanLife: The all-in-one, lightning fast QR Code and barcode scanner! Scans any popular code format to launch websites, find prices, reviews, deals, and more.
ScanLife Barcode Reader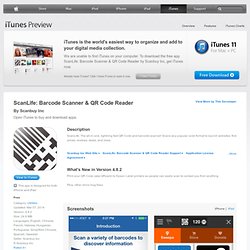 QR Codes In Education