Documentation Référence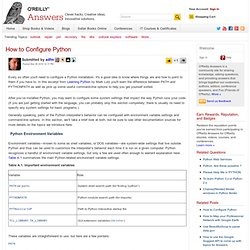 How to Configure Python
After you've installed Python, you may want to configure some system settings that impact the way Python runs your code. (If you are just getting started with the language, you can probably skip this section completely; there is usually no need to specify any system settings for basic programs.)
NOTE: If you would like some Python development done, my company, Stochastic Technologies , is available for consulting.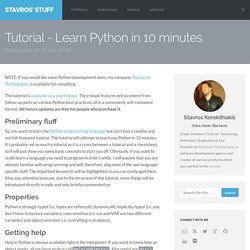 Plongez au coeur de Python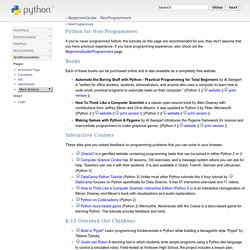 If you've never programmed before, the tutorials on this page are recommended for you; they don't assume that you have previous experience. If you have programming experience, also check out the BeginnersGuide/Programmers page. After Hours Programming Python 3 Tutorial (Python 3) Beginning Python for Bioinformatics by Patrick O'Brien.
Nullege: A Search Engine for Python source code