Lang intro
The History of Python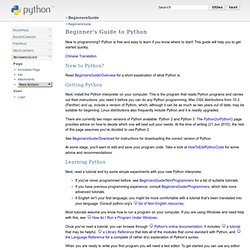 New to programming?
Welcome to The Hitchhiker's Guide to Python. This guide is currently under heavy active development. If you'd like to help, fork us on GitHub ! This opinionated guide exists to provide both novice and expert Python developers a best-practice handbook to the installation, configuration, and usage of Python on a daily basis. Getting Started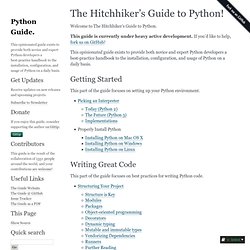 Python is a general-purpose , high-level programming language whose design philosophy emphasizes code readability .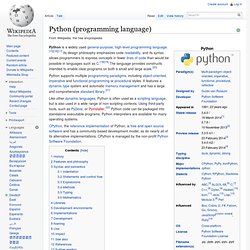 Software Carpentry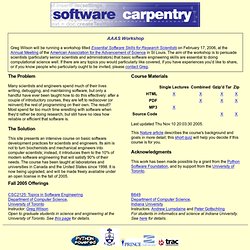 The Problem Many scientists and engineers spend much of their lives writing, debugging, and maintaining software, but only a handful have ever been taught how to do this effectively: after a couple of introductory courses, they are left to rediscover (or reinvent) the rest of programming on their own. The result? Most spend far too much time wrestling with software when they'd rather be doing research, but still have no idea how reliable or efficient that software is.
Every Python programmer had to learn the language at one time, and started out as a beginner. Beginners make mistakes. This article highlights a few common mistakes, including some I made myself.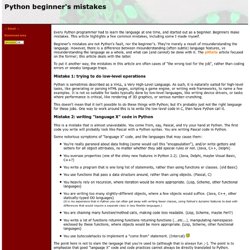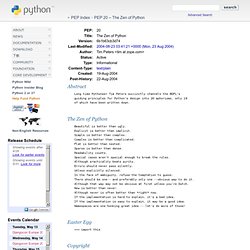 Abstract Long time Pythoneer Tim Peters succinctly channels the BDFL's guiding principles for Python's design into 20 aphorisms, only 19 of which have been written down.
PEP 20 -- The Zen of Python