The Brain
Pure brain activity Aug 31
Get flash to fully experience Pearltrees
In this diagram of the brain the different sections are shown. The Cerebrum are the two large hemispheres of the brain. Each hemisphere is further divided into lobes. Above is the break up of where each lobe is located and the structures under the cerebrum that make up the rest of the brain.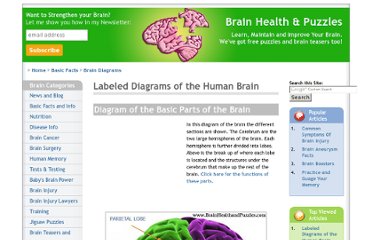 You are not who you think you are. Your personality and identity is significantly more malleable than you realize. With a few simple tricks, you can exploit your brain's innate functionality to change just about anything about yourself. Here's how. You Are Not Necessarily the Person You Think You Are You are not who you are, but rather the product of many influences.
In the past few years, as addiction researchers have been busily mapping out the chemical alterations caused by alcohol, cocaine, nicotine, heroin, and tranquilizers, America's most popular illegal drug has remained largely a scientific mystery. It is a drug that millions of Americans have been using regularly for years, and yet it is the least studied drug of all. .... In the late 1980s, a team of researchers at NIMH was investigating a category of receptors for substances called pain peptides. Not too far down the hall from the peptide researchers, neuroanatomist Miles Herkenham was working with some of the superpowered THC analogs Pfizer had come up with.