Psilocybin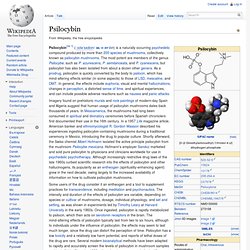 Psilocybin[nb 1] (/ˌsɪləˈsaɪbɪn/ SIL-ə-SY-bin) is a naturally occurring psychedelic compound produced by more than 200 species of mushrooms, collectively known as psilocybin mushrooms.
Was Alice in Wonderland and Victorian fairy art and lore in general inspired by actual experiences with mind-altering fungi?
MUSHROOMS IN WONDERLAND | Brainwaving
The Language of Psilocybin
Sacred Mushroom and the Cross (Part 1)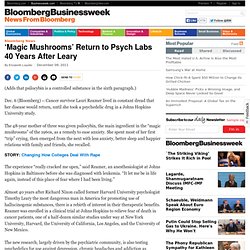 'Magic Mushrooms' Return to Psych Labs 40 Years After Leary
(Adds that psilocybin is a controlled substance in the sixth paragraph.) Dec. 6 (Bloomberg) -- Cancer survivor Lauri Reamer lived in constant dread that her disease would return, until she took a psychedelic drug in a Johns Hopkins University study.