Great Physicians
Geneva ( ; , ; , and ; ) is the second most populous city in Switzerland (after Zurich ) and is the most populous city of Romandy , the French-speaking part of Switzerland.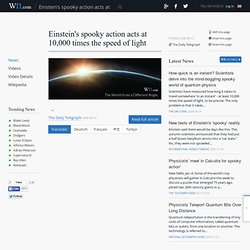 Einstein's spooky action acts at 10,000 times the speed of light
Richard Phillips Feynman ( pron.: / ˈ f aɪ n m ən / ; May 11, 1918 – February 15, 1988) [ 2 ] was an American theoretical physicist known for his work in the path integral formulation of quantum mechanics , the theory of quantum electrodynamics , and the physics of the superfluidity of supercooled liquid helium , as well as in particle physics (he proposed the parton model). For his contributions to the development of quantum electrodynamics, Feynman, jointly with Julian Schwinger and Sin-Itiro Tomonaga , received the Nobel Prize in Physics in 1965. He developed a widely used pictorial representation scheme for the mathematical expressions governing the behavior of subatomic particles , which later became known as Feynman diagrams . During his lifetime, Feynman became one of the best-known scientists in the world.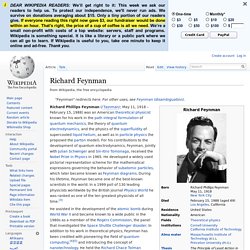 Einstein Archives | Home
Einstein Archives | Home
Neil deGrasse Tyson: Maybe Were Not As Smart As We Think We Are
Albert Einstein: Why Light is Quantum
by Isaac Asimov I received a letter from a reader the other day. It was handwritten in crabbed penmanship so that it was very difficult to read.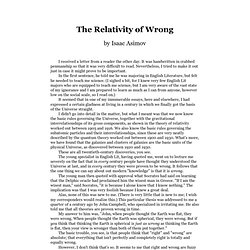 Einstein and The Special Theory of Relativity
Einstein for Everyone Nullarbor Press 2007 revisions 2008, 2010, 2011, 2012, 2013 Copyright 2007, 2008, 2010, 2011, 2012 John D. Norton Published by Nullarbor Press, 500 Fifth Avenue, Pittsburgh, Pennsylvania 15260 with offices in Liberty Ave., Pittsburgh, Pennsylvania, 15222 All Rights Reserved