Photo reportage
Rob Hornstra photographs changes to Sochi, Russia, in the years leading up to the Olympic Games in "The Sochi Project" with Arnold van Bruggen. With the 2014 Winter Olympic Games kicking off this week, the world will get a fast and likely incomplete introduction to Sochi, Russia.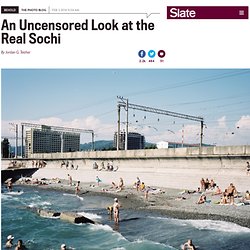 But for Dutch photographer Rob Hornstra and journalist Arnold van Bruggen, Sochi is familiar territory. They've spent the past five years painstakingly reporting on Sochi and the surrounding region, determined to transcend the Olympic glow that now engulfs the city. A look at their expansive work, "The Sochi Project," fills in the blanks of the city's story, revealing an incredibly complicated place steeped in history and conflict. Category:BBC. Athina Kazolea | Christmas in Ethiopia's Highlands, Travelling Beyond Fine Art Photography | Another Africa. The first time I laid eyes on the portrait of a young priest, whom I immediately recognized to be Ethiopian, I was mesmerized.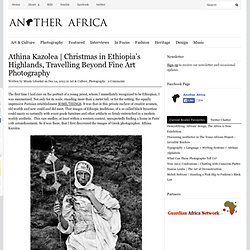 Not only for its scale, standing more than a meter tall, or for the setting, the equally impressive Parisian establishment SOME/THINGS. It was that in this private enclave of creative acumen, old worlds and new could and did meet. That images of Ethiopic traditions, of a so called black byzantine could marry so naturally with avant grade furniture and other artifacts so firmly entrenched in a modern worldy aesthetic. This rare medley, at least within a western context, unexpectedly finding a home in Paris' 11th arrondissement. Roads & Kingdoms | Journalism and travel, together at last.
The Photographers That Tim Hetherington and Chris Hondros Left Behind. Yuri Kozyrev, 47: Chechnya / Kosovo / Afghanistan (held captive in 1992) / Iraq / Bahrain / Egypt / LibyaTyler Hicks, 41: Kosovo / Afghanistan / Iraq / Lebanon / Libya (held captive, with Lynsey Addario, in March) Kozyrev and Hicks were traveling together in Libya in March 2011 when Hicks and Lynsey Addario (slide 2) were captured by Qaddafi's soldiers.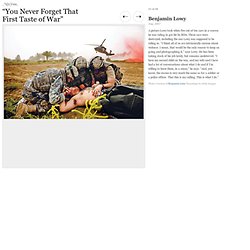 In the weeks before his friends were captured, Kozyrev says, "it was really, really exciting. But it was not safe to stay there." The Big Picture. Many indigenous groups, including the Huni Kui, Ashaninka, and Madija, live in villages in the Brazilian rainforest near the border with Peru.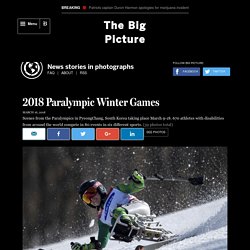 Over the past three years, the Ashaninka and Madija say that they have seen more and more incursions on their territory from uncontacted tribes, defined by Survival International as groups who have no peaceful contact with mainstream society. The "Bravos," or "Braves," as uncontacted Indians are called in the region, carry out raids on other villages, putting the communities along the Envira River on permanent alert. Leaders of the Ashaninka tribe have asked the government and NGOs for help in controlling what they consider an encroachment on their area by these uncontacted indigenous groups, stating that the movement of these other tribes is the result of pressure caused by illegal logging across the border in Peru.
All photos by Lunae Parracho. --Reuters (26 photos total) Full Focus | Analysis & Opinion | Reuters. New York Times Photojournalism - Photography, Video and Visual Journalism Archives - Lens Blog. In pictures.
---