Photo reportage
With the 2014 Winter Olympic Games kicking off this week, the world will get a fast and likely incomplete introduction to Sochi, Russia. But for Dutch photographer Rob Hornstra and journalist Arnold van Bruggen, Sochi is familiar territory. They've spent the past five years painstakingly reporting on Sochi and the surrounding region, determined to transcend the Olympic glow that now engulfs the city. A look at their expansive work, "The Sochi Project," fills in the blanks of the city's story, revealing an incredibly complicated place steeped in history and conflict.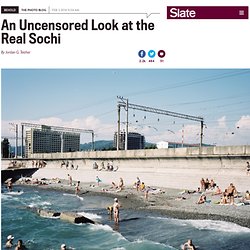 Rob Hornstra photographs changes to Sochi, Russia, in the years leading up to the Olympic Games in "The Sochi Project" with Arnold van Bruggen.
Category:BBC
Athina Kazolea | Christmas in Ethiopia's Highlands, Travelling Beyond Fine Art Photography | Another Africa
The first time I laid eyes on the portrait of a young priest, whom I immediately recognized to be Ethiopian, I was mesmerized. Not only for its scale, standing more than a meter tall, or for the setting, the equally impressive Parisian establishment SOME/THINGS. It was that in this private enclave of creative acumen, old worlds and new could and did meet. That images of Ethiopic traditions, of a so called black byzantine could marry so naturally with avant grade furniture and other artifacts so firmly entrenched in a modern worldy aesthetic. This rare medley, at least within a western context, unexpectedly finding a home in Paris' 11th arrondissement.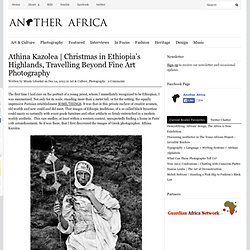 Roads & Kingdoms | Journalism and travel, together at last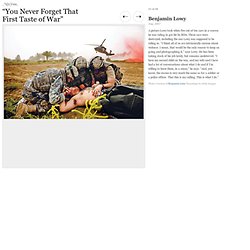 The Photographers That Tim Hetherington and Chris Hondros Left Behind
Yuri Kozyrev, 47: Chechnya / Kosovo / Afghanistan (held captive in 1992) / Iraq / Bahrain / Egypt / LibyaTyler Hicks, 41: Kosovo / Afghanistan / Iraq / Lebanon / Libya (held captive, with Lynsey Addario, in March) Kozyrev and Hicks were traveling together in Libya in March 2011 when Hicks and Lynsey Addario (slide 2) were captured by Qaddafi's soldiers. In the weeks before his friends were captured, Kozyrev says, "it was really, really exciting. But it was not safe to stay there."
The Big Picture
The 2014 National Geographic Traveler Photo Contest has begun. Photographers from around the world can submit their photos in the four categories: Travel Portraits, Outdoor Scenes, Sense of Place and Spontaneous Moments. The grand prize winner will receive a National Geographic Expedition to Alaska. The deadline is Monday, June 30, at 12 p.m. EDT. Here is a selection of photos from the early entries. -- (10 photos total)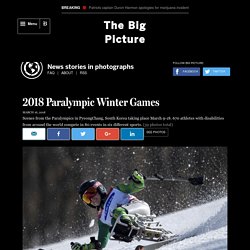 Full Focus | Analysis & Opinion | Reuters
A digital subscription is required for unlimited access to NYTimes.com and mobile applications. No subscription is required to receive access to the home page, section fronts and blog fronts — including the page you are reading now. Nonsubscribers are also able to read 10 full-length articles (including blog posts) per month free on NYTimes.com. Articles linked from other sites — including search engines, non-Times blogs, and social media — will also be free. Digital Subscription FAQ
New York Times Photojournalism - Photography, Video and Visual Journalism Archives - Lens Blog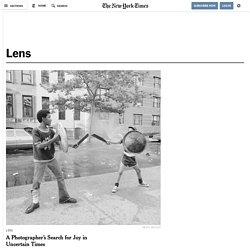 In pictures