Photography
Alan Messer Photography. Photo Tips & Techniques. 99 Excellent Examples of Forced Perspective Photography | Photography. Forced perspective is a technique that employs optical illusion to make an object appear farther away, closer, larger or smaller than it actually is.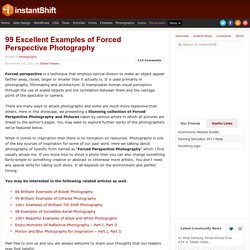 It is used primarily in photography, filmmaking and architecture. It manipulates human visual perception through the use of scaled objects and the correlation between them and the vantage point of the spectator or camera. There are many ways to attack photography and some are much more expensive than others. 8 Effects Every Photographer Should Know About. Photography seems easy at first glance.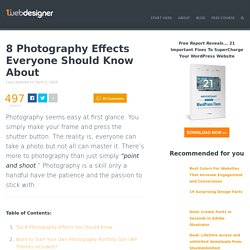 You simply make your frame and press the shutter button. The reality is, everyone can take a photo but not all can master it. Aviary.com. Mobile Presentation Software | Online Presentation Tools | SlideRocket. Share your vision anytime, anywhere.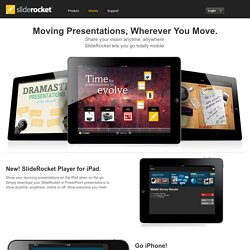 SlideRocket lets you go totally mobile. New! SlideRocket Player for iPad. Block Posters - Create large wall posters from any image for free! Tiltshiftmaker.com - Transform your photos into tilt-shift style miniatures. Instant Video Slideshows - ProShow Web.
---