Photography
Wrist Tattoos | Tattoo Designs
Mozilla Firefox-startpagina
killing time looking at funny pictures
The vast devastation wrought by the earthquake and resulting tsunami that hit Japan on March 11, 2011, may only be matched by the destroyed lives left in their wake. Few survivors have been found, but families continue to search for their sons, daughters, wives, husbands and friends.
Japan - Vast Devastation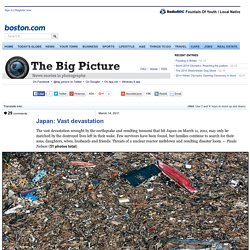 Vulnerable by iavor
animals_flowers (2).jpg (400×565)
celebration by ibrahim canakci
Rays of Storr by Gary Howells
TAT.TATTED UP <3 =)
I love old photos. I admit being a nosey photographer.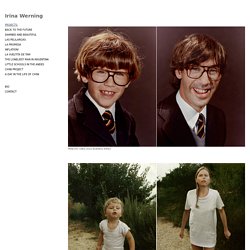 BACK TO THE FUTURE : Irina Werning - Photographer
v22_0RTXV9FO.jpg (991×618)
4 (800×533)
z6ai02v2.jpg (1024×768)
75892671.jpg (777×537)
36 Pictures That Look Photoshopped – But Are Not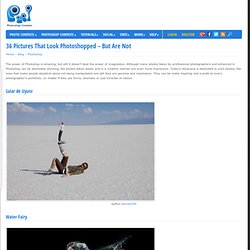 The power of Photoshop is amazing, but still it doesn't beat the power of imagination. Although many photos taken by professional photographers and enhanced in Photoshop can be absolutely stunning, the photos taken wisely and in a creative manner are even more impressive. Today's showcase is dedicated to such photos, the ones that make people skeptical about not being manipulated and still they are genuine and impressive.
6a0120a721c2d7970b0133ed1604eb970b-pi (450×1500)
www.burnmonkey.com/burning_man_best/content/IMG_8031_large.html
www.burnmonkey.com/burning_man_best/content/IMG_3006_large.html
Joseph Cartright Photography
If Fire Was Made Of Water... [PICTURES] - Boredstop.com
Artistic-Photography-6.jpeg (1024×840)
Aystein-Lunde-Ingvaldsen2.jpg (1024×682)
Amazing Water Taps
10 Best Ad Campaigns "Life's too short for the wrong job"
Gone Away by MateuszMarek
krakatau_fulle_big.jpg (1000×650)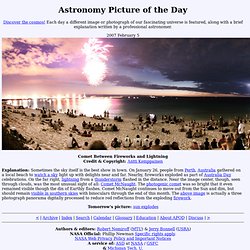 Discover the cosmos!
2007 February 5 - Comet Between Fireworks and Lightning
sts30nightlaunch_nasa.jpg (900×600)
impossible-places01.jpg (630×626)
timeofus-3.jpg (813×497)
We__re_All_Mad_Here_by_Mesmeretics.png (1024×1453)
Hello everybody This diagram is the cover of the ghost story book This is a kind of method that calls soul with the Pencil The ghost will enclose and write out information inside the Pencil I want to display the terrific feeling in the picture So the usage is blue and the green color And let two girl students have different expression movement and feeling The girl of the right side doesn't want to play to want to leave But the girl of the left side want to continue to play… Sorry My English is poor… Hoping everyone will like Part Reference and Create process My homepagehttp://www.eat0123.url.tw/
CGPortfolio - I-CHEN LIN
Eden I by `failingjune on deviantART
Tim Flach Photography | smashingpicture.com
All sizes | Ripples
Под пологом пьяного леса...#2 - Раздел макро
4302006358_e18fbb8d89_b.jpg (1024×783)
Landscapes, photos of landscapes, pictures - Waterfalls Havasu
Nature photography - pictures of animals, pictures of birds, pictures of butterflies, macro photography of insects, plant photos, pictures of mushrooms. The most beautiful and unique images of nature.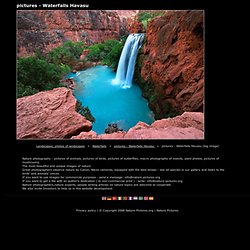 Awesome Illustrations by Ryan Mauskopf | smashingpicture.com
We__re_All_Mad_Here_by_Mesmeretics.png (PNG Image, 1024x1453 pixels) - Scaled (52
DESKTOPOGRAPHY
amazing,completely,mistakes,still-546b647cec1047e89815e163dd5be2b1_h.jpg (500×313)
29948_399875825811_644440811_4824606_7460329_n.jpg (604×453)
20051125-4530 Atlantis Interior.jpg (3008×2000)
4995792156_bbb23beb78_b.jpg (700×507)
Horsetail Firefall
This Aurora Photo Is the Most Insane Ive Ever Seen
25478_orig.jpg from we-find-wildness.com
Some people think that people with red hair aka Gingers don't have a soul and that is why the 18 year Youtube User Coppercap was mad, very mad. His video GINGERS DO HAVE SOULS is a real Internet Meme and watched by millions of people.
Redhead Day 2010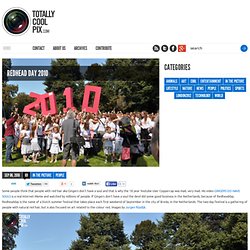 Women in Photography | The Nonsense Society
46b695a699577.jpg from llnwd.net
Baby Owls!: Pics, Videos, Links, News
Visually stunning and always situated on a gorgeous backdrop, Infinity pools are surely the most beautiful man-made pools in existence.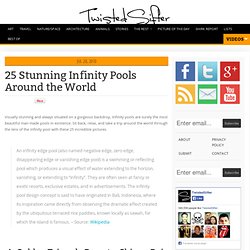 25 Stunning Infinity Pools Around the World
50e8f523e8e30e0fda3bcb7baaeb668c_l.jpg from photohito.com
Finest details which cannot be observed even through naked eyes can be captured with Macro photography.
Magnificent examples of Macro photography | Pokkisam blog
4 Dudes: Terry Alan Crews Shirtless
Pradeep Gautam: Unbelievable Wonderful and amazing pictures you never seen before
Magic
On Black: "I just told you my dreams and you &#
14 Incredible Wood Sculptures Randall Rosenthal | OddMods - Furniture Mods, Interior Design, Architecture, and Design Inspiration
Funzug.com | Amazing Sight in the South Pacific | Ash, Ocean, Island, Imagine, Being
Fascinating Underground Homes | JetSetta
Its a Mouse... Its a Deer... Its a Mouse Deer! - ZooBorns