Photo
Pedrocampos
L'Image Rit !
PIERRE DUMONT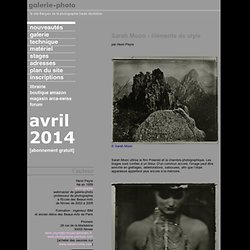 par Henri Peyre © Sarah Moon Sarah Moon utilise le film Polaroid et la chambre photographique. Les tirages sont confiés à un tireur.
T. S. Abe
Fashion photography
PROMENADE...
Photographes en Egypte au XIXe siècle
NEON O'CLOCK WORKS - AVANT GARDE ARTISTS
The Photographers of Magnum Photos
PHOTOANONYME.FR
Olivier Martel
Lizzie SADIN
Olivier Föllmi
Wild wonders
REZA - Destins croisés
Christopher Boffoli Photography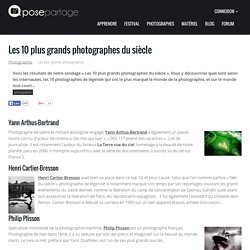 Yann Arthus-Bertrand Photographe de talent et militant écologiste engagé, Yann Arthus-Bertrand a également un passé moins connu d'acteur de cinéma (« Dis-moi qui tuer », « OSS 117 prend des vacances »...), et de journaliste.
MARC RIBOUD
je m'en fiche puisque tu l'aurais pas dans ton arbre sans moi ! ha ! by chaw May 23
Je te signale que j'avais déjà la première perle, je ne savais pas qu'il y avait deux sites. Par contre, moi je peux dire que je le connais de près ce photographe! Na! by ahalia May 23
mais dis donc ! petite voleuse ! by chaw May 23