Photography Tutorials
Photography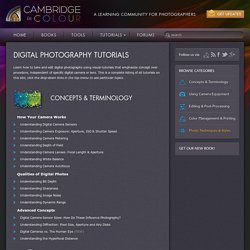 Learn how to take and edit digital photographs using visual tutorials that emphasize concept over procedure, independent of specific digital camera or lens. This is a complete listing of all tutorials on this site; click the drop-down links in the top menu to see particular topics. Photography is going through an exciting transition period as many film photographers are beginning to explore the new capabilities of digital cameras. While the fundamentals have remained similar, other aspects are markedly different.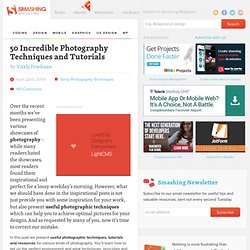 Advertisement Over the recent months we've been presenting various showcases of photography – while many readers hated the showcases, most readers found them inspirational and perfect for a lousy workday's morning. However, what we should have done in the inspirational posts is not just provide you with some inspiration for your work, but also present useful photographic techniques which can help you to achieve optimal pictures for your designs. And as requested by many of you, now it's time to correct our mistake.
Photoxels is first and foremost a digital photography site where you will find digital photography tutorials written in easy to understand language. Our One-Pager™ digital photography tutorials will help you select the digital camera that is best for you and make sense of difficult technical concepts. Each digital photography tutorial is short, can be read in one sitting, and is immensely practical -- which means you can put what you have just learned to use immediately. Enjoy!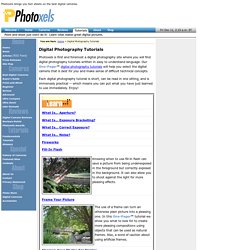 PhotoTutorials - Photoxels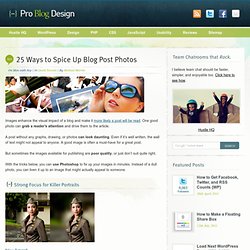 Images enhance the visual impact of a blog and make it more likely a post will be read. One good photo can grab a reader's attention and drive them to the article. A post without any graphs, drawing, or photos can look daunting. Even if it's well written, the wall of text might not appeal to anyone.