Personal Learning Networks
Personal Learning Networks consist of the people a learner interacts with and derives knowledge from in a Personal Learning Environment. An important part of this concept is the theory of connectivism developed by George Siemens and Stephen Downes.This PearlTree contains information you need to know to develop your own Personal Learning Network. converge Nov 15
Handbook of Technological Pedagogical Content Knowledge
Integrating Technology in the Classroom Handbook ofTechnological Pedagogical Content Knowledge (TPaCK)for EducatorsEdited by the AACTE.Committee on Innovation and Technology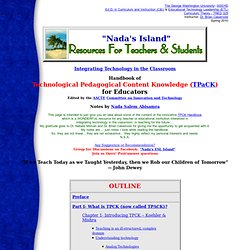 Building Your Personal Learning Network, Part 2
Grow Your Personal Learning Network
Personal Learning Network
Corporate Learning Strategies Daniel R. Tobin, Ph.D. Building Your Personal Learning Network Copyright ©1998 Daniel R. Tobin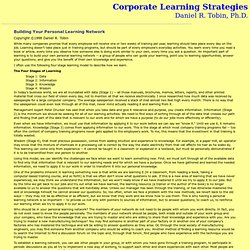 Building a Personal Learning Network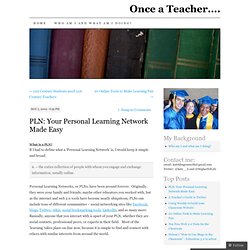 What is a PLN? If I had to define what a 'Personal Learning Network' is, I would keep it simple and broad: n. – the entire collection of people with whom you engage and exchange information, usually online. Personal Learning Networks, or PLNs, have been around forever.
Warlick's CoLearners
Many PLN Paths
Personal Learning Networks for Educators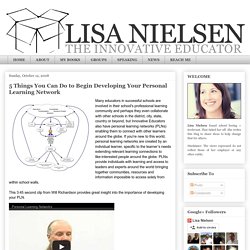 I write this blog to share ideas and resources with teachers, parents, and young people.
Building your Personal Learning Network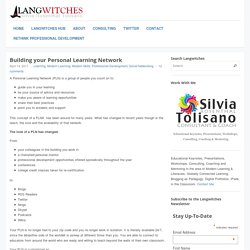 A Personal Learning Network (PLN) is a group of people you count on to: