Sources
Permaculture Media Blog
Articles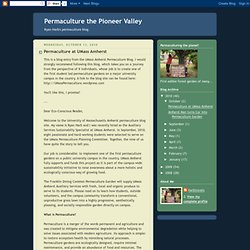 This is a blog entry from the UMass Amherst Permaculture Blog. I would strongly recommend following this blog, which takes you on a journey from the perspective of 9 individuals, whose job is to create one of the first student led permaculture gardens on a major university campus in the country. A link to the blog site can be found here: http://UMassPermaculture.wordpress.com You'll like this, I promise! Dear Eco-Conscious Reader, Welcome to the University of Massachusetts Amherst permaculture blog site.
Permaculture the Pioneer Valley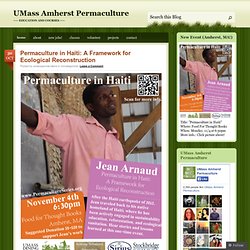 We (Amherst!) have the absolute pleasure of being 1 of 11 cities to host Roberto Perez on his U.S. national speaking tour! The reason for his tour is to raise awareness about the 11th International Permaculture Convergence which takes place in Havana, Cuba in November. All money raised will go toward scholarships. focusing on individuals from economically-poor but skill-rich countries.
Umass Permaculture
The #permaculture Daily
Click here for the current issue's full table of contents. Media & The Arts Red, Black, and Green By Ross Gay Taking the stage to build a more diverse environmental movement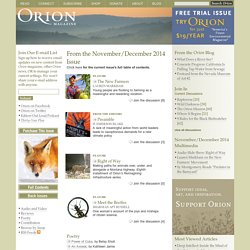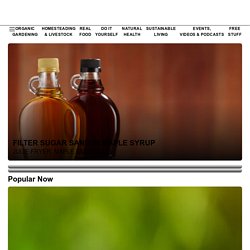 Web Image or HOT TOPICS >> • Solar power • Wood heat • Winter wellness • Cob building • Soup's on!
Permaculture Activist Magazine