The best
This is What Happens When You Give Thousands of Stickers to Thousands of Kids. This December, in a surprisingly simple yet ridiculously amazing installation for the Queensland Gallery of Modern Ar, artist Yayoi Kusama constructed a large domestic environment, painting every wall, chair, table, piano, and household decoration a brilliant white, effectively serving as a giant white canvas.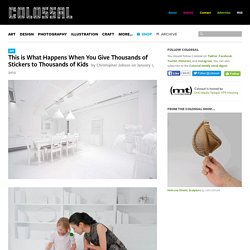 Over the course of two weeks, the museum's smallest visitors were given thousands upon thousands of colored dot stickers and were invited to collaborate in the transformation of the space, turning the house into a vibrantly mottled explosion of color. How great is this? Given the opportunity my son could probably cover the entire piano alone in about fifteen minutes.
International Schools Services. Best Education School Rankings | Education Program Rankings. Ranked in 2014 | Best Education Schools Rankings Methodology A teacher must first be a student, and graduate education program rankings can help you find the right classroom.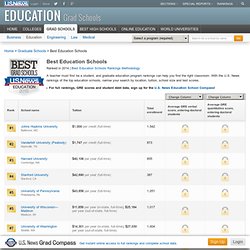 With the U.S. Once Upon a School - Home. Once Upon a School is an initiative that Dave Eggers, the TED team, and 826 National developed after Dave received the 2008 TED Prize and was given one wish to change the world.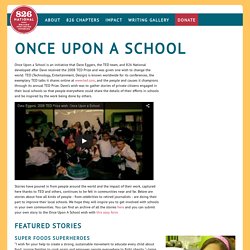 TED (Technology, Entertainment, Design) is known worldwide for its conferences, the exemplary TED talks it shares online at www.ted.com, and the people and causes it champions through its annual TED Prize. Dave's wish was to gather stories of private citizens engaged in their local schools so that people everywhere could share the details of their efforts in schools and be inspired by the work being done by others.
Stories have poured in from people around the world and the impact of their work, captured here thanks to TED and others, continues to be felt in communities near and far. Dennis Littky | Big Picture. Games for Change | Games for Change is the leading global advocate for supporting and making games for social impact. Mission US | THIRTEEN. Create a New Account. Home : Pestalozzi Children's Foundation.