Paintings
10 Affordable Wall Projects! Bare walls are the pits.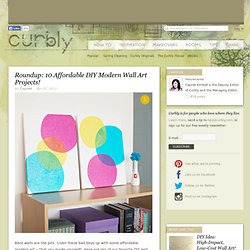 Liven those bad boys up with some affordable modern art -- that you made yourself! Here are ten of our favorite DIY wall art projects to make this week. 1. Bubbles of magnificent splendor! This project is high-impact and low, low cost. Crayon Painting. They are all over pinterest....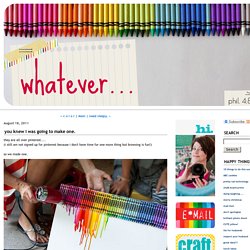 (i still am not signed up for pinterest because i don't have time for one more thing but browsing is fun!) So we made one. i took a box of 64 crayons and took out the blacks and browns.i used another small box and doubled up on the good colors i liked and hot glued them to the top of our canvas. Crayon and Umbrella. EDIT 11/5/2012: We are no longer selling custom crayon pieces in our Etsy shop.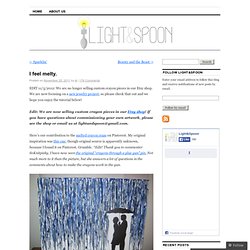 We are now focusing on a new jewelry project, so please check that out and we hope you enjoy the tutorial below! Edit: We are now selling custom crayon pieces in our Etsy shop! Crayon Hearts. Leaf Skeletons. I wanted to share with you a project from one of my readers who shares with us how to make leaf skeletons.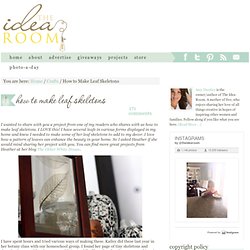 I LOVE this! I have several leafs in various forms displayed in my home and knew I needed to make some of her leaf skeletons to add to my decor. I love how a pattern of leaves can enhance the beauty in your home. So I asked Heather if she would mind sharing her project with you. How to Transfer a Photograph Onto a Block of Wood. Matte Printing Instructions. Packing Tape Transfers. I love image transfers.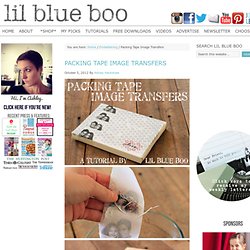 It's something I'm always using in my journals but there are so many other fun uses for them. All you need to make a transfer is a photocopy of an image or words and packing tape. Art 1. Optical Design. Rorshaw Inspired Drawings. Acrylic Paint Transfer. Supplies needed: Acrylic dabbers, photocopy of an image, water spritzer bottle, paintbrush, card stock, craft sheet and heat tool (optional) Take the lid off the dabbers and brush the paint onto the card stock, ensure you get a good coverage Take your photocopied image ( remember that you will get a reverse of the image, so don't use bold words), flip it over and place it in the acrylic.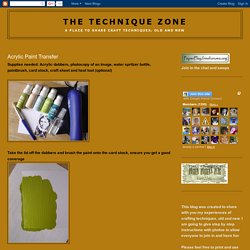 Lightly press it down making sure it's smooth and not wrinkled Leave to air dry for at least 15 minutes and then if you wish give it a blast with the heat tool. Bird and Text Collage Wall Art. [ Close Privacy Policy ] Privacy Policy / Your California Privacy Rights Revised and posted as of March 4, 2013 Prime Publishing, LLC ("Company," "we" or "us") reserves the right to revise this Privacy Policy at any time simply by posting such revision, so we encourage you to review it periodically.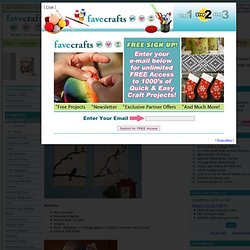 In order to track any changes to this Privacy Policy, we will include a historical reference at the top of this document. Easy Wall Art.
---