Other things :)
Photos on Boxnutt.com. Vibrating Tongue Barbells at FreshTrends. Glass pipes - buy in online smoke shop | page 5. Online smoke shop with hand blown glass pipes and water bongs.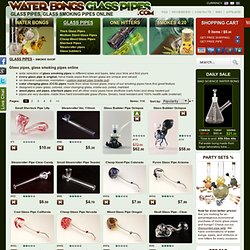 Our water bongs, glass pipes, bubblers, one hitters etc. are hand-made exclusively in small workshops. These workshops provide sophisticated, high-quality craftsmanship of each piece. Our glass water bongs, glass bubblers, and glass pipes are truly small works of art, and you can buy these glass pipes and water bongs in online smoke shop for close to production cost! On sale cheap glass pipes | cheap glass water pipes & bubblers. Shop My Neighbor Totoro. Soho Tufted Upholstered Daybed | Soho. $7995 - $11975 Special $6795 - $10180 Recalling the classic Chesterfield yet handsomely updated, our daybed offers grand proportions, a low and expansive seat, allover button tufting and plush padding for comfort writ large.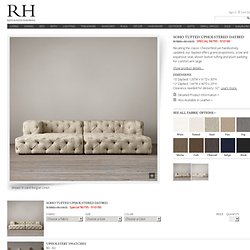 Built of kiln-dried hardwood Expansive proportions accommodate a crowd Plushly padded with polyfill and deeply tufted on every side Comprised of two pieces that join at the center with hidden clips, creating a seam down the middle of the daybed Available in all fabrics Catalog and Web only. New Art Prints. Popular All « PrevNext » « Prev1234 ... 80Next » Video Transcript What is art?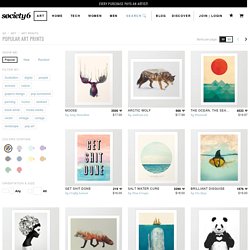 Print Hula Hoop Rug Page | Crafts. This photo originally appeared in FamilyFun Magazine Total Time 2 to 3 hours Ages school-age What does it take to transform a pile of old T-shirts into spectacular works of woven art?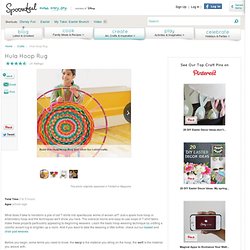 Just a spare hula hoop or embroidery hoop and the techniques we'll show you here. The oversize looms and easy-to-use loops of T-shirt fabric make these projects particularly appealing to beginning weavers. Learn the basic hoop weaving technique by crafting a colorful accent rug to brighten up a room. Soap Making Instructions | Soap Making Recipes and Tutorials | Teach Soap. 30 Things You Wish You Got For Christmas. Cool Desk Accessories.
The Bureau of Communication - Fill-in-the-blank Correspondence. Unique Gifts & Unusual Gift Ideas. COME IN, GO AWAY DOORMAT | Doormat, Come In, Go Away, Humor. You are my sunshine set of four 8x10 prints. <div id="javascript-nag" class="notice"><p> Take full advantage of our site features by enabling JavaScript.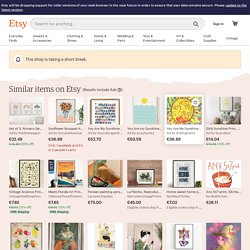 <a href=" more</a>. </p></div> Help Etsy. The Ink Society by theinksociety. Owl- bedside lamp.
---