News Papers
Mirror
Wales on Line. Think of cost before bringing charges, CPS told: New guidance could have prevented Terry debacle. New rule raises the prospect that junior gang members could be let off Would be first major change to the basis on which criminal charges are brought for 90 years By Steve Doughty Published: 22:28 GMT, 19 July 2012 | Updated: 22:29 GMT, 19 July 2012.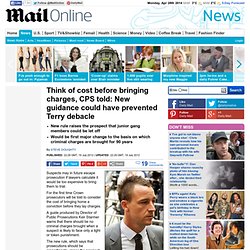 Here's What Social Networks Know About You. A read through most online privacy policies is enough to make your stomach acid curdle.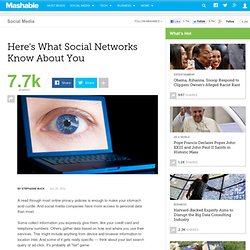 And social media companies have more access to personal data than most. Some collect information you expressly give them, like your credit card and telephone numbers. Global Warming's Terrifying New Math | Politics News.
The Times. Reuters. The Express. The Sun. The Guardian. Home. Breaking News and Opinion on The Huffington Post. The Independent. The Daily Wail ;0) Home.
---