Applications and Websites
You'd be forgiven for being wary of anyone who talks about gamification, with the term having become a buzzword for a lot of people whose main talent is, well, spouting buzzwords. But that doesn't apply to everyone.
Memrise wants to turn learning into a 'recreational sport' | Technology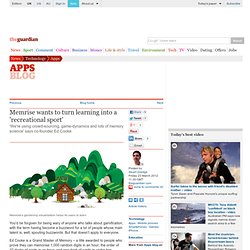 For food and drink brands, crowdsourcing new products and flavors makes perfect sense. Not only does it increase engagement, it gives the people that consume the products a say in their development. That interaction makes them more likely to shell out cash when the item hits shop shelves.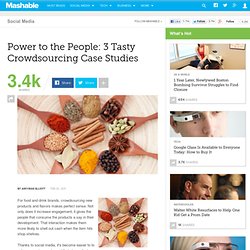 Power to the People: 3 Tasty Crowdsourcing Case Studies
the Fan Machine
John Winsor