Musique
Musique, artistes et labels sparklingdot Jul 18
Smalltown Supersound
Déception: il n'y aura pas de voyages dans le temps
Si vous êtes fans de "Retour vers le futur" ou "Sliders", ne lisez pas cette brève sous peine de voir vos rêves détruits. Des physiciens de Hong-Kong qui se sont sérieusement penchés sur la question estiment en effet que le voyage dans le temps est une impossibilité physique.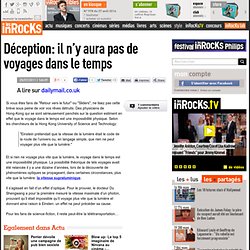 Feist returns with Metals
Stream Diplo's Remix of Mavado's "Delilah" | SpltLvng
DISAPPEARS - LUX
dotsonics websites of the members of sonic youth
Why?
Big Dada Official Site
WHY?
soleone
sole...'s sets on SoundCloud
Diary of a Deipnosophist
Strange Famous Record Label | Strange Famous Records
The Strange Famous record label is owned and run by its founder, Sage Francis.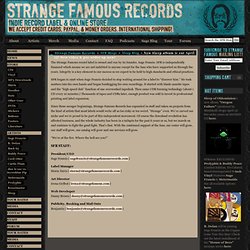 NEW! SFRstore Exclusive BUCK 65 Vinyl + Tour CDs! | Strange Famous Records
SFR has just received a ton of rare and exclusive Buck 65 music straight from the man himself.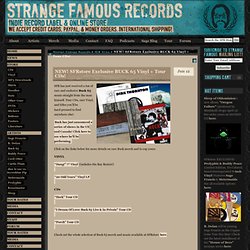 EYOE / Eat Your Own Ears
Interviews vidéos exclusives – Amon Tobin