Virtual instruments Synths
PatternMusic Pattern Editor Tutorial
A hand possessed! New finger stimulating device will help wannabe musicians learn their favourite tunes
By Daily Mail Reporter Updated: 07:10 GMT, 23 June 2011 If you've ever tried to learn the guitar or violin, moving your fingers just right can sometimes prove difficult. Now an invention by a group of Japanese scientists could teach you how to mimic your favourite tunes - even if you have no talent. The PosessedHand is an electronic device that stimulates the muscles on your forearm that move your fingers. HandPossessed: The Device stimulates muscles in the forearm to produce movements in the fingers and could be used by wannabe musicians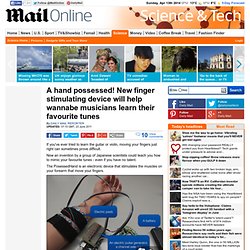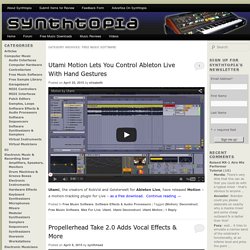 Audiomodern has announced the latest in a series of free Ableton Live Racks, Rhythmic Pan. Rythmic Pan is a Live Rack with time Sync and time delay options on macro knobs. It joins Audiomodern's other free Live Racks, which include a hard snare compressor rack, a rack based on the HAAS effect (an effect for localizing sounds) and a dry/wet rack. See the Audiomodern site to download.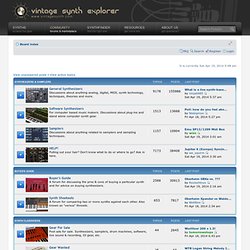 It is currently Wed Jan 15, 2014 10:49 pm View unanswered posts • View active topics General Synthesizers Discussions about anything analog, digital, MIDI, synth technology, techniques, theories and more. 8965 Topics 150782 Posts Last post Korg MS-20 Mini by cl516 Wed Jan 15, 2014 10:32 pm Software Synthesizers For computer based music makers. Discussions about plug-ins and stand alone computer synth gear. 1479 Topics 13438 Posts Last post 10 things I wish Software... by silikon Wed Jan 15, 2014 9:33 pm Samplers Discussions about anything related to samplers and sampling techniques. 1132 Topics 10667 Posts Last post tips for cool samples by Idk Probly Wed Jan 15, 2014 8:49 pm HELP! Pulling out your hair?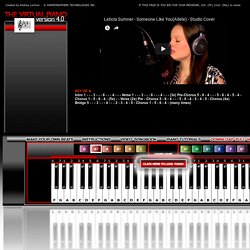 The Virtual Piano is an online piano, so you can play piano online and learn piano online - and a perfect tool for songwriters or singers - or anyone who wants to accompany a singer. It allows you to immediately play chord progressions on it, while simultaneously showing you how to play the same chords on the piano. It's a visual way of learning how to play the piano, so you can learn the piano without using the traditional, tedious method of learning to read notes on a staff - Not that there's anything wrong with that - it just takes way too long before you are actually playing something you like. If you want the easiest, fastest way to learn keyboard, so you can play any song on the piano keyboard now -and learn music - the Virtual piano will help you achieve that goal. Learn Piano by ear.
Addictive Drums Demo
DSK releases Strings v1.0, a freeware classic string instrument VSTi plugin