Museums & Online Collections
HIM RIJKSMUSEUM
VHX
Hungarian National Gallery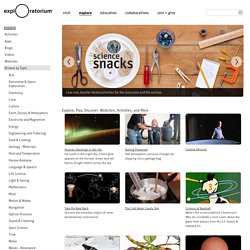 Explore, Play, Discover: Websites, Activities & More Explore, Play, Discover: Websites, Activities & More Microscope Imaging Station What do stem cells, fruit flies, and zebrafish look like under a microscope? The Microscope Imaging Station creates high-resolution images and movies of the microscopic world using research-grade microscopes.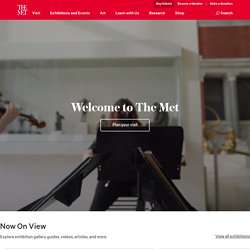 español deutsch français italiano 日本語 한국어 русский 中文(简体) 旧版 português Hours (Main Building) Open 7 Days a Week Sunday–Thursday: 10:00 a.m.–5:30 p.m. Friday and Saturday: 10:00 a.m.–9:00 p.m. Closed Thanksgiving Day, December 25, January 1, and the first Monday in May Please note: The Main Building will close at 5:00 p.m. on Thursday, January 30.
Collections
Guidelines for Cornell University Library Digital Collections
As part of its educational mission, Cornell University Library makes available through its reproduction services and via the World Wide Web copies of certain items from its collections. Much of the material reproduced or distributed by Cornell University Library is believed to have no known U.S. copyright or other restrictions. and does not grant or deny permission to publish or otherwise distribute public domain material in its collections. (While no permission-to-publish fees for public domain items are required, service fees will be charged when the Library makes for patrons reproductions of items in its collections or provides high resolution versions of web-accessible items.)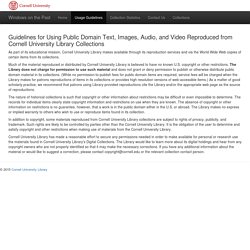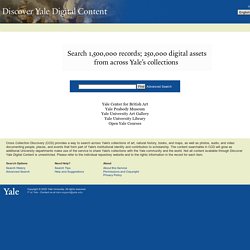 Cross Collection Discovery (CCD) provides a way to search across Yale's collections of art, natural history, books, and maps, as well as photos, audio, and video documenting people, places, and events that form part of Yale's institutional identity and contribution to scholarship. The content searchable in CCD will grow as additional University departments make use of the service to share Yale's collections with the Yale community and the world. Not all content available through Discover Yale Digital Content is unrestricted. Please refer to the individual repository website and to the rights information in the record for each item.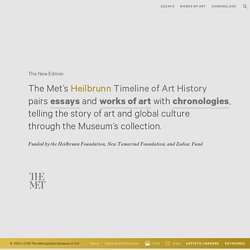 Icons (from the Greek eikones) are sacred images representing the saints, Christ, and the Virgin, as well as narrative scenes such as Christ's Crucifixion. While today the term is most closely associated with wooden panel painting, in Byzantium icons could be crafted in all media, including marble, ivory, ceramic, gemstone, precious metal, enamel, textile, fresco, and mosaic. Icons ranged in size from the miniature to the monumental. Some were suspended around the neck as pendants,... More »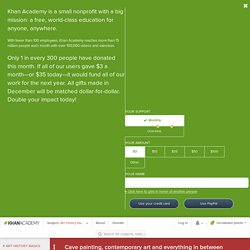 Are you an art historian, archaeologist or conservator? Look at a Trello Board of most needed content and "claim" an essay to write! If something important is missing, let us know. Contact us to be added to the Trello Board: beth[at }khanacademy.org or steven[at ]khanacademy.org. We anticipate more than two million visitors from around the globe for the fall 2013 semester.