Charts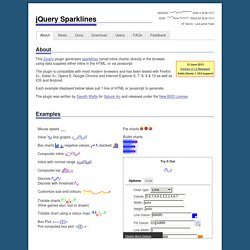 News 15 June 2013 - Version 2.1.2 Relased This release adds support for jQuery 1.10.0 and other bug fixes and minor improvements. See the full changelog for details of all changes.
Live demo: jQuery sparklines
As a test, I have included jQuery sparklines in my February report on SharePoint blogs.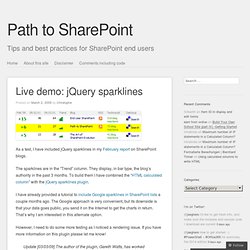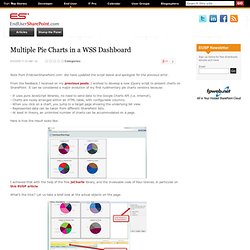 Multiple Pie Charts in a WSS Dashboard | EndUserSharePoint.com
Note from EndUserSharePoint.com: We have updated the script below and apologize for the previous error. From the feedback I received on my previous posts, I worked to develop a new jQuery script to present charts on SharePoint.