2D
Tyler Edlin Art
Welcome to the online portfolio of Tyler Edlin: illustrator and concept artist. He offers a variety of creative services such as game illustration, book cover design, and pre-vis concept art. Specializing in environment art, he creates vast worlds filled with epc vistas. He is available for freelance and contract positions. If you want to work together, or for any other inquiries, email him at Tyler@tyleredlinart.com
Art of Scholes
Armandeo - CGHUB
2DBean Warmups
'Nother sketchy #brettbean #2dbean #character design #art Morning all #brettbean #brett2dbean #2dbean #coffee #morningwarmups #drawing #character #design #art #sketches #sketching Trying out a new photoslop pencil brush…. #brettbean #brett2dbean #2dbean #character #design #photoshop Sketching for oneself is bliss #brettbean #brett2dbean #2dbean #sketches #sketching #pencil #drawing #coffee #morningwarmups #leprechaun #gnome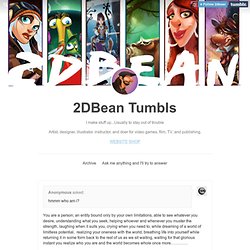 Art of Gray
Childhood of a Circle : Landscapes - Kadavre Exquis
Charlotte Caron » Paysages
Howdy, gang! What's the happenin's? Remember the little ol' B7 animatic I had shared last year? If not you can watch it by clicking this http://vimeo.com/13687272 I had a lot of good critques from when I first posted the link, and I can't thank you enough for taking the time to watch it and speak about it.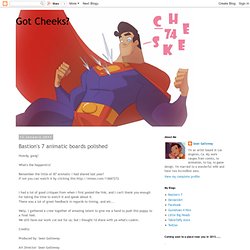 Bastion's 7 animatic boards polished
floony
Deadly Del Mundo
Paulchadeisson
.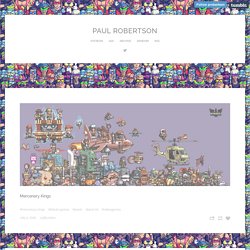 Paul Robertson
Mercenary Kings progress Mercenary Kings will be on show at the IGDA DemoNight in Montreal next Tuesday 22nd. If you can't attend, you'll have another chance to see the game at PAX East in March at the Tribute Games booth. You asked for it, we wanted it and it turns out that the work involved in making a second playable character fits in our planning! So, here's our second playable character, codenamed Empress and also a former member of the Mercenary Kings. Like King, she'll have a variety of color palettes to chose from.
redbolt
aymrc
vertfluo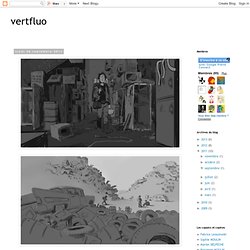 De vieille choses, ces travaux on déjà presque une année , je testais alors le potentiel de flash en terme de colo et de rendu. C'est toujours amusant de voir les différentes directions que l'on prend en fonction des périodes, je pense qu'aujourd'hui mon travail est plus simple sur la forme mais je ne désespère pas de reprendre à un moment mes activités de designer . Enfin entre nous tout ça n'est avant tout qu'un prétexte pour faire vivre ce blog...
Laro's Art Box
www.waart.net | artwork :: digital
Feng Zhu Design
::AREA-56::
autodestruct.com - The Online Operations of Paul Richards
ASHLEY WOOD GALLERY STORE
NEWS CATFISH DELUXE
Alors apparemment j'ai complètement raté la sortie, mais donc j'ai fait un petit fanart de Mamala, une des héroïnes de la série Samourawaii , chez Indeez Comics, pour le tome 2 qui est donc sortie en février... voilà, c'est fun, c'est dynamique à base de bagarre, avec la bonne ambiance de la plage en bonus (enfin c'est pas tout le temps la bonne ambiance non plus, y a des gens qui décèdent et tout ...) Lien / Original Post : http://billotomo.blogspot.com/2013/03/samourawaii.html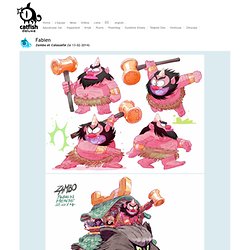 Scott Watanabe's Portfolio
M. Puncekar Illustration
Papa Nimba
::JS:: butterflies are still evil
霊雨さん設定資料集 - Ms.ReiuSetMaterialCollection
R E Y Y Y . c o m
Veronique Meignaud - Illustration
FEERIK conceptart
Jimmy Masseron
Veronique Meignaud - Concept Art
Indian Summer - la chambre de Chuch
DYNAMO ✮ Le blog officiel de la Grenouille Noire
Le Bon Roi Et Le Menteur - 40 pages en 4 jours - Bande Dessinée - COUVERTURE SOUPLE Ça y est ! Enfin ! Vous pouvez commander ma première BD papier chez DYNAMO PRESS !!!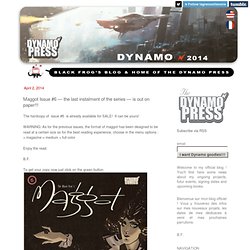 Benoit FERRIERE [Mirof] | Some pixels
Eric Deschamps Illustration