Mindmanager
Freemind Share | Share your mindmap online !
Télécharger Téléchargement Sécurisé FreeMind est un utilitaire de notes et brainstorming. L'idée de ce puissant programme: pouvoir représenter sur un plan l'ensemble des idées, projets, pour "libérer son esprit" et clarifier ses pensées. Le programme permet l'utilisation de couleurs, d'icônes, de bordures et de lignes de tous les types. Il existe aussi des marqueurs prédéterminés auxquels vous pouvez associer un sens précis (en cours, validé, ouvert, question, détails, etc.).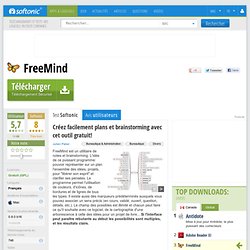 In this post I'll outline some situations where mind mapping was useful to me – I hope it will serve you well. Before starting I must say that getting used to mind mapping brought me very positive things, sharpened both my analysis skills and my ability to get a global point of view on tricky subjects. It's only been a year and a half since I started, I'll definitely carry on.
What Can You Do With Mind Mapping ?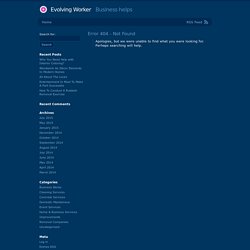 mindmap.png (Image PNG, 1367x924 pixels) - Redimensionnée (67%)