Meta-moteurs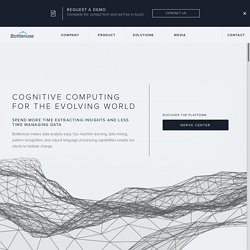 Spotlight trends that matter from overwhelming social noise Visualize emerging trends, mitigate threats, and amplify opportunities in real-time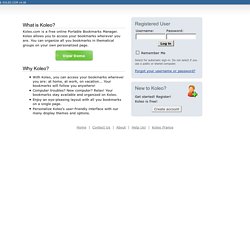 What is Koleo? Koleo.com is a free online Portable Bookmarks Manager. Koleo allows you to access your bookmarks wherever you are. You can organize all you bookmarks in thematical groups on your own personalized page. View Demo Why Koleo?
Koleo.com - Vos favoris en ligne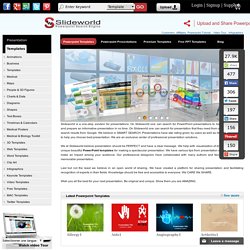 Slideworld is a one-stop solution for presentations. On Slideworld one can search for PowerPoint presentations to help them save time and prepare an informative presentation in no time. On Slideworld one can search for presentation that they need from our library and also search results from Google. We believe in SMART SEARCH.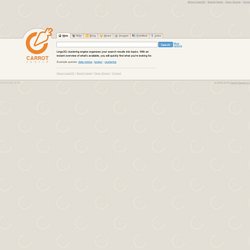 Carrot Search
Lingo3G Document Clustering Engine Lingo3G clustering engine organizes your search results into topics. With an instant overview of what's available, you will quickly find what you're looking for. Choose where to search: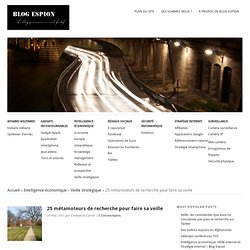 Quand on veut mettre en place une veille sur une thématique donnée (que ce soit un secteur d'activité ou une technologie par exemple), la principale motivation du veilleur est de trouver le plus grand nombre de sources fraîches, mais également avec le degré de confiance et de crédibilité le plus élevé possible. Veille stratégique : à la recherche de la source primaire Le plus simple est également de passer par l'internet pour accéder à un nombre impressionnant d'informations diverses et variées, de toutes les origines possibles. Le problème est que cette variété et cette richesse cache également un grand nombre de redites, de "duplicate", et de fausses vérités.