Meta-moteurs
Koleo.com - Vos favoris en ligne
Agent de recherche sur Ask - Bing - Google - Yahoo by pcuenot Jul 11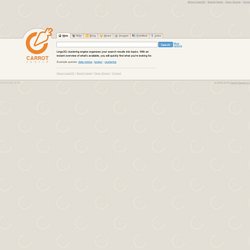 Carrot Search
Lingo3G Document Clustering Engine Lingo3G clustering engine organizes your search results into topics. With an instant overview of what's available, you will quickly find what you're looking for. Choose where to search:
agent intelligent cherchant à la fois sur Yahoo, Bing et Google by pcuenot Jul 11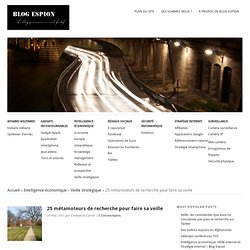 Quand on veut mettre en place une veille sur une thématique donnée (que ce soit un secteur d'activité ou une technologie par exemple), la principale motivation du veilleur est de trouver le plus grand nombre de sources fraîches, mais également avec le degré de confiance et de crédibilité le plus élevé possible.