Mapas y Planos
Atlas Digital de las Áreas Urbanas de España. ATLAS MUNDIAL - Mundo. Atlas Nacional de España - Instituto Geográfico Nacional. Maps - National Geographic. Crimea's Turbulent Past in Maps Crimea has been invaded many times before, as these historical maps show.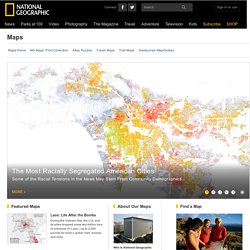 Nat Geo Maps Show Big Changes The world we're mapping in 2013 is a very different place than it was 50 years ago. Nat Geo's Cartographic Typefaces Our maps have long been known for their distinctive typefaces. ViaMichelin: Mapas, rutas, carreteras, distancias, callejero, como llegar, reservas, guías, viajes. Mapas. Mapas, indicaciones de manejo y tráfico. VisorSigPac. Google Maps. Mappy - planos, itinerarios, callejeros de Europa. MAPAS DE METRO.
Guia Repsol, antes Guia Campsa: Mapas, rutas, callejeros, carreteras, restaurantes, itinerarios. Callejero.net - Callejero Urbano de España - Mapas y Planos de ciudades Españolas. El Callejero de PaginasAmarillas.es - Mapas y Rutas. Goolzoom, Catastro + Sigpac.
---