France
À propos d'InnovCity.com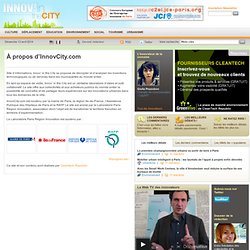 Site d'informations, Innov' in the City se propose de décrypter et d'analyser les inventions technologiques ou de services dans les municipalités du monde entier.
A la Une | ICT USAGE Lab
Paris Region Lab
PACALABS
Autonom'IS is a territorial, scientific and technical, and social innovative project which aims at developing solutions for compensating the loss of autonomy, based on a rationale of social inclusion and improvement of social care. The initiative transcends barriers which typically exist within this field, by covering a variety of settings (medical, health, social, home), addressing both issues of ageing and disability, and combining a technological approach (ITC, home automation technologies) with a social approach (sociology, societal approach).
All our Living Labs in France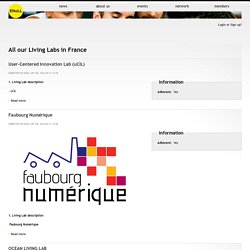 EIT ICT Labs to help build tomorrow's digital society
EIT ICT Labs to help build tomorrow's digital society - Team Côte d'Azur Newsletter - Invest in Côte d'Azur
Territories of Tomorrow - La création du Réseau français des Living Labs et des espaces de l'innovation