France
À propos d'InnovCity.com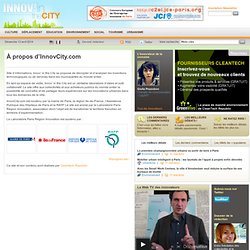 Site d'informations, Innov' in the City se propose de décrypter et d'analyser les inventions technologiques ou de services dans les municipalités du monde entier. En tant qu'espace de veille, Innov' in the City est un véritable laboratoire d'idées et outil collaboratif. Le site offre aux collectivités et aux acheteurs publics du monde entier la possibilité de connaître et de partager leurs expériences sur les innovations urbaines dans tous les domaines de la ville. InnovCity.com est soutenu par la mairie de Paris, la région Ile-de-France, l'Assistance Publique des Hôpitaux de Paris et la RATP.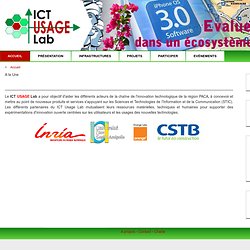 A la Une | ICT USAGE Lab
Se connecter Les dernières news de l'association France Living Labs - F2L Plus de news de l'Association France Living Labs.
Paris Region Lab
PACALABS
Autonom'IS is a territorial, scientific and technical, and social innovative project which aims at developing solutions for compensating the loss of autonomy, based on a rationale of social inclusion and improvement of social care. The initiative transcends barriers which typically exist within this field, by covering a variety of settings (medical, health, social, home), addressing both issues of ageing and disability, and combining a technological approach (ITC, home automation technologies) with a social approach (sociology, societal approach).
All our Living Labs in France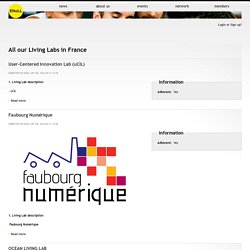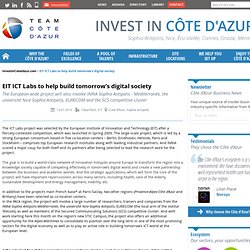 The ICT Labs project was selected by the European Institute of Innovation and Technology (EIT) after a fiercely-contested competition, which was launched in Spring 2009. The large-scale project, which is led by a strong European consortium based in five co-location centers – Berlin, Eindhoven, Helsinki, Paris and Stockholm – comprises top European research institutes along with leading industrial partners. And INRIA scored a major coup for both itself and its partners after being selected to lead the research work for the project. The goal is to build a world-class network of innovation hotspots around Europe to transform the region into a knowledge society capable of competing effectively in tomorrow's digital world and create a new partnership between the business and academic worlds.
EIT ICT Labs to help build tomorrow's digital society - Team Côte d'Azur Newsletter - Invest in Côte d'Azur
Territories of Tomorrow - La création du Réseau français des Living Labs et des espaces de l'innovation