Rocky Mountain Peace Institute
Latest Updates Latest News Stories World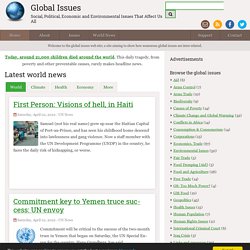 U.S. Institute for Environmental Conflict Resolution
Workable Solutions to Environmental Conflict Environmental conflicts can present particularly complex problems with serious consequences. The U.S. Institute for Environmental Conflict Resolution, an independent and impartial federal program, has a mission and history of helping people find workable solutions to tough environmental conflicts ... anywhere in the U.S. Conflict may be inevitable, but there are ways to turn conflict into collaboration. We can help you move forward together.
Home › Massachusetts Office of Public Collaboration Welcome message from Susan Jeghelian, Executive Director: "Welcome to MOPC! We are the state office for public collaboration serving government agencies and citizens of Massachusetts as a neutral forum for conflict resolution and consensus-building.
Welcome to The Massachusetts Office of Dispute Resolution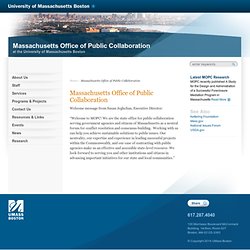 Rocky Mountain Peace Institute
Our Environmental Security and Peacebuilding Roster of Experts is one of inspiration and motivation. We like to have fun, and we love what we do. Our consultants' professional experiences are based on decades of work with federal and state governments, international environmental organizations, universities, foreign governments, Fortune 500 companies, respected startup enterprises, and people with BIG ideas in the field of peacebuilding, governance, and environmental security. All of us at the Institute are Subject Matter Experts with highly developed skills in conflict analysis, mitigation, and postconflict peacebuilding through natural resource management. Each of these skills are useful, but lack any substantive power without subject matter expertise.