SOCIAL NETWORKS
Log in on Netlog
Everyone's library
Business Exchange
Breaking News, Current Events, Latest News and World Events at allvoices.com
Five years ago, under the screen name of 'MrGrim," University of Ohio undergrad Alan Schaaf uploaded a post to Reddit that would change the image-hosting market forever. He wrote in his post, "I got fed up with all the other image hosts out there so I made my own. It doesn't force you to compress your images, and it has neat things like crop, resize, rotate, and compression from 10-100. It's my gift to you. Let's not see anymore Imageshack/Photobucket around here." Before we talk about the future of Bebo, allow us to reflect for a moment. From 2005-2008, Bebo was one of the most exciting tech companies in the world. It was growing rapidly to over 40 Million members, and in countries like Ireland, Bebo was more popular than Google. But even a great company needs investment, creativity, and innovation if it's going to retain its relevance and vitality.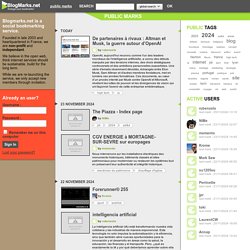 by gregg Imagine yourself in bizarre employment at the Widsith Institute, excavating the possessions of a man long dead. Don the Dutch Frame, meet the mysterious Clerk Wayle, climb the terrifying Shushbaby. Descend to the Marvel Ouse.
Bookmarks
Why I Support the Worldwide Wave of Action Through a worldwide movement, we can rally to change our fate and chart a new direction, but we need to act quickly. We must overcome the current paradigm and launch a new operating system for global society, based on principles of regenerative design.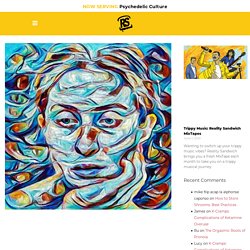 Orion Grassroots Network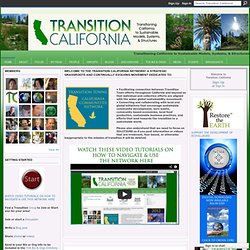 • Facilitating connection between Transition Town efforts throughout California and beyond so that individual and collective efforts are aligned with the wider global sustainability movement. • Connecting and collaborating with local and global initiatives that encourage sustainable community development, zero waste, community based economies, local food production, sustainable business practices, and efforts that lend towards the transition to a sustainable world. Please also understand that we need to focus on SOLUTIONS so if you post information or videos that are irrelevant, fear based, or otherwise inappropriate to the mission of transition it will be deleted.
Transition California
All-transition Global Searches will appear here. Top Stories from Transition Network (UK) Melbourne Area Transition become landowners! Here is a great story from Derbyshire. Whistlewood Common Limited, the locally-owned cooperative set up by Melbourne Area Transition, has been celebrating its purchase of almost 10 acres of land near Melbourne. The society's inaugural event – a "woollies and wellies" party on the land on 2 November included a bring and share lunch, a unique "beating of the bounds" ceremony involving both young and old, and the planting of the first tree.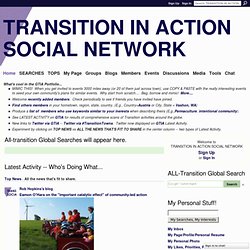 LIVING MANDALA - HUB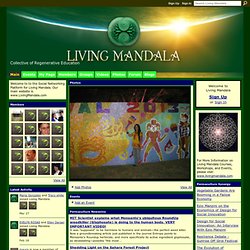 For More Information on Living Mandala Courses, Workshops, and Events, please visit: www.livingmandala.com Permaculture is a holistic design philosophy and the art and science of creating community eco-systems in which plants, animals, human beings, and all forms of ecological diversity interact to produce a prolific, ecologically-sound, and regenerative system that can support itself and life indefinitely. The focus of permaculture is to design and establish societal systems that provide for humanity's material and non-material needs such as food, water, shelter, energy, and health in a way that is symbiotic and synergistic with the Earth's natural ecosystems. More recently permaculture is incorporating an ever-growing landscape of diverse fields and skill sets and is being applied towards areas such as business, government, economics, group process, social systems, inner work, and spiritual practice.
Shift Network
WaccoBB
SHTYLE
Earth Action Mentor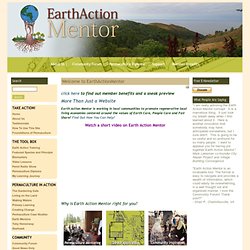 click here to find out member benefits and a sneak preview More Than Just a Website Earth Action Mentor is working in local communities to promote regenerative local living economies centered around the values of Earth Care, People Care and Fair Share! Find Out How You Can Help! Watch a short video on Earth Action Mentor