SOCIAL NETWORKS
Log in on Netlog
Everyone's library
Business Exchange
Breaking News, Current Events, Latest News and World Events at allvoices.com
Five years ago, under the screen name of 'MrGrim," University of Ohio undergrad Alan Schaaf uploaded a post to Reddit that would change the image-hosting market forever. He wrote in his post, "I got fed up with all the other image hosts out there so I made my own. It doesn't force you to compress your images, and it has neat things like crop, resize, rotate, and compression from 10-100. It's my gift to you. Let's not see anymore Imageshack/Photobucket around here." Bebo was founded in 2005 by husband and wife - Michael & Xochi Birch. It grew into the 3rd largest social network in the world and indeed - fun times were had. They sold the company in 2008 to AOL for $850M and celebrated with a victory pint. Over the years, the website faded away, until last year the original founders decided to buy Bebo back for $1 million, and began brainstorming ways to re-invent it into something fresh.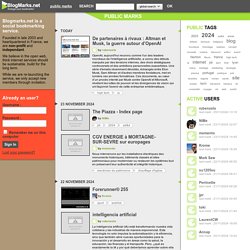 by gregg Imagine yourself in bizarre employment at the Widsith Institute, excavating the possessions of a man long dead. Don the Dutch Frame, meet the mysterious Clerk Wayle, climb the terrifying Shushbaby. Descend to the Marvel Ouse.
Bookmarks
Why I Support the Worldwide Wave of Action Through a worldwide movement, we can rally to change our fate and chart a new direction, but we need to act quickly. We must overcome the current paradigm and launch a new operating system for global society, based on principles of regenerative design.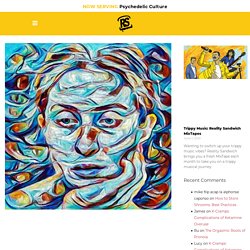 Orion Grassroots Network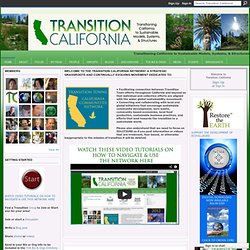 • Facilitating connection between Transition Town efforts throughout California and beyond so that individual and collective efforts are aligned with the wider global sustainability movement. • Connecting and collaborating with local and global initiatives that encourage sustainable community development, zero waste, community based economies, local food production, sustainable business practices, and efforts that lend towards the transition to a sustainable world. Please also understand that we need to focus on SOLUTIONS so if you post information or videos that are irrelevant, fear based, or otherwise inappropriate to the mission of transition it will be deleted.
Transition California
Transition Culture -- Rob Hopkins Eamon O'Hara on the "important catalytic effect" of community-led action One of the most fascinating recent studies into the impact of Transition was Local Communities Leading the Way to a Low Carbon Society, a report published by AEIDL (Association Européenne pour l'Information sur le Développement Local. It looks at Transition, permaculture and ecovillage networks, what it calls the "Silent Revolution", "a potentially powerful driver of pro-environmental behaviour change". We caught up with Eamon O'Hara, who created the report, to find out more about it, and about his conclusions. How did you create this report, and what research did you do for it?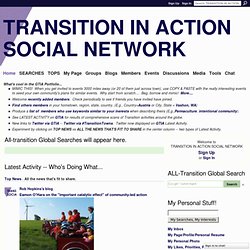 LIVING MANDALA - HUB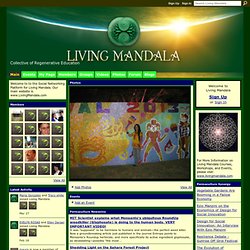 For More Information on Living Mandala Courses, Workshops, and Events, please visit: www.livingmandala.com Permaculture is a holistic design philosophy and the art and science of creating community eco-systems in which plants, animals, human beings, and all forms of ecological diversity interact to produce a prolific, ecologically-sound, and regenerative system that can support itself and life indefinitely. The focus of permaculture is to design and establish societal systems that provide for humanity's material and non-material needs such as food, water, shelter, energy, and health in a way that is symbiotic and synergistic with the Earth's natural ecosystems. More recently permaculture is incorporating an ever-growing landscape of diverse fields and skill sets and is being applied towards areas such as business, government, economics, group process, social systems, inner work, and spiritual practice.
Shift Network
WaccoBB
SHTYLE
Earth Action Mentor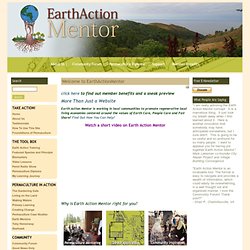 click here to find out member benefits and a sneak preview More Than Just a Website Earth Action Mentor is working in local communities to promote regenerative local living economies centered around the values of Earth Care, People Care and Fair Share! Find Out How You Can Help! Watch a short video on Earth Action Mentor