Library Blog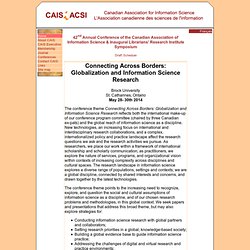 Brock University St. Catharines, OntarioMay 28- 30th 2014 The conference theme Connecting Across Borders: Globalization and Information Science Research reflects both the international make-up of our conference program committee (chaired by three Canadian ex-pats) and the global reach of information science as a discipline.
CAIS-ACSI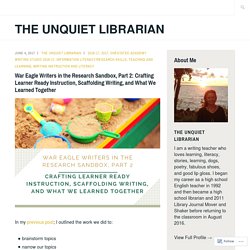 The grand finale to Teen Tech Week 2014 was the first step in a partnership (more details later in this post!) between our media center and our friends from the Gwinnett County Public Library. Training Manager Christopher Baker, Information Technology Director Michael Casey, and Grayson Assistant Branch Manager Steve Thomas joined us for three lunch/guided study periods to introduce 3D printing to our teens.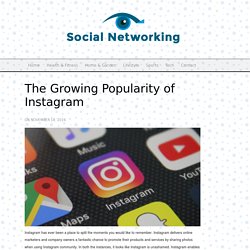 Hi everyone. Let me introduce myself. My name is Julie and I am a sweets addict.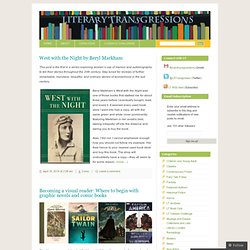 West with the Night by Beryl Markham This post is the first in a series exploring women's use of memoir and autobiography to tell their stories throughout the 20th century. Stay tuned for reviews of further remarkable, mundane, beautiful, and ordinary stories of womanhood in the last century.
Literary Transgressions blog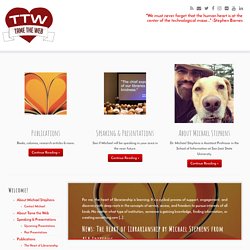 I have a decent understanding of copyright and the process of determining fair use, but I didn't have a good understanding of how YouTube enforces and adjudicates copyright disputes. I'll own up to my naiveté, but even after acknowledging this, I am still troubled by YouTube's approach to copyright enforcement. I thought about titling this post, "I Fought the Law and the Law Won," but the problem is that this whole thing isn't really about the law at all. In YouTube Land, it doesn't really matter if your use of copyrighted material falls under fair use or not. What matters is that content creators can use YouTube's enforcement tools to shutdown your account and make life so difficult that you avoid any use of outside content all together.
Earlier this week, California Governor Jerry Brown appointed Greg Lucas as the new California State Librarian. The appointment requires state senate confirmation, which has not happened yet. Lucas is not a librarian, nor has he ever (per information readily available online) worked in a library, volunteered for a library, served on a library Board or Commission, or…well…had any involvement with libraries at all.