Library Blog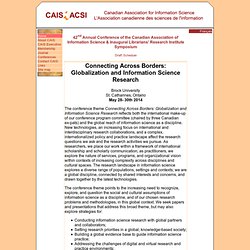 Brock University St. Catharines, OntarioMay 28- 30th 2014 The conference theme Connecting Across Borders: Globalization and Information Science Research reflects both the international make-up of our conference program committee (chaired by three Canadian ex-pats) and the global reach of information science as a discipline.
CAIS-ACSI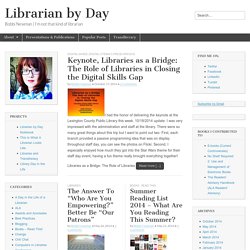 I am pleased to report that ALA OITP Digital Literacy Task Force (of which I was a member, it has disbanded) released the final Conclusions and Recommendations for Digital Literacy Programs and Libraries. You can download the full report and read the blog post at Digital Dispatch. I have highlighted some sections I believe are the most important specifically sections related to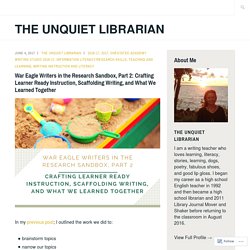 Original photo by Buffy Hamilton Earlier this month, my colleague Jennifer Lund and I attended a half day workshop sponsored by our Gwinnett County School District. We spent a Saturday morning with the smart and funny Harvey "Smokey" Daniels, who engaged us in a variety of strategies for helping learners transact with text more deeply while building writing fluency.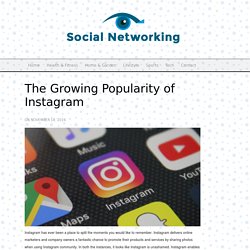 Hi everyone. Let me introduce myself. My name is Julie and I am a sweets addict.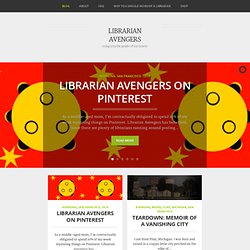 As a middle-aged mom, I'm contractually obligated to spend 10% of my week repinning things on Pinterest. Librarian Avengers has benefited, since there are plenty of librarians running around posting cool stuff that I can point at. It's certainly simpler than actually creating original content.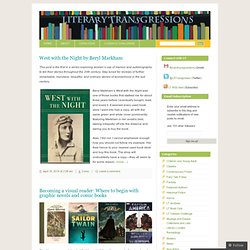 'Crossing the Continent' by Robert Goodwin Robert Goodwin writes an interesting, if a bit disjointed, account of the "first African-American" in Crossing the Continent 1527-1540: The Story of the First African-American Explorer of the American South. It's interesting simply because of its general topic: one of the many failed Spanish attempts to explore Florida and the American southwest.
Literary Transgressions blog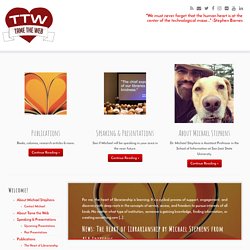 I have a decent understanding of copyright and the process of determining fair use, but I didn't have a good understanding of how YouTube enforces and adjudicates copyright disputes. I'll own up to my naiveté, but even after acknowledging this, I am still troubled by YouTube's approach to copyright enforcement. I thought about titling this post, "I Fought the Law and the Law Won," but the problem is that this whole thing isn't really about the law at all. In YouTube Land, it doesn't really matter if your use of copyrighted material falls under fair use or not. What matters is that content creators can use YouTube's enforcement tools to shutdown your account and make life so difficult that you avoid any use of outside content all together.
Internet Librarian 2013 – Holistic UX: Applying Lessons From the Web Everywhere Aaron Schmidt Websites are an important touch point for your users, but they are just one of many touchpoints of the overall user experience with the library.