Sharing Best Practice
Movies about making things
Social learning and serious games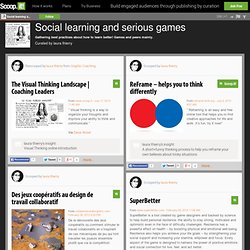 Scratch is a programming language that makes it easy to create your own interactive stories, animations, games, music, and art -- and share your creations on the web. As young people create and share Scratch projects, they learn important mathematical and computational ideas, while also learning to think creatively, reason systematically, and work collaboratively. Scratch is developed by the Lifelong Kindergarten Group at the MIT Media Lab.
So you think exercise is an excruciating test of willpower over the drudgery of treadmills, crowded gyms and sweaty t-shirts? So do we! That's why we need Rundercover, a thrilling interactive audio-game. Or, how a Swiss startup starts out to make your outdoor exercises more fun and rewarding. In the mobile app "Rundercover", you as the runner become the hero of an epic secret agent story. Through various interactions, such as jumps, speed-ups and…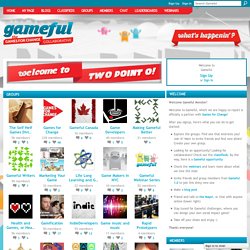 CSDL - IEEE
La educación en Finlandia: los secretos de un éxito excepcional… « CIENCIAS SOCIALES HOY – Weblog
Paul Robert, Director del Colegio Nelson Mandela, de Clarensac, Gard, Francia Traducción: Manuel Valdivia Rodríguez Aureolada de prestigio por sus resultados en las evaluaciones internacionales PISA (Program for International Student Assessment) del 2000 y 2003, Finlandia era para mí, desde hace casi seis años, un tema lleno de interrogantes que no había logrado responder con la información que podía espigar de muchas conversaciones y lecturas. El programa europeo Arion, me permitió hacer una visita de estudio en ese país, en abril del 2006. Esta visita, organizada por Esa Räty, Director del Colegio de Niinivaara, agrupó a dieciocho responsables de oficinas de educación procedentes de 14 países, desde Noruega a Turquía.
.Design des Connaissances.
Khan Academy and AI Class
Jossey-Bass
Jossey-Bass Faculty Development: Events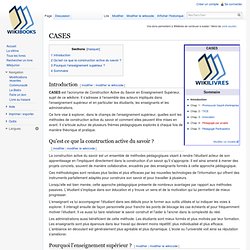 Un livre de Wikilivres. Introduction[modifier | modifier le wikicode] CASES est l'acronyme de Construction Active du Savoir en Enseignement Supérieur, sujet de ce wikilivre. Il s'adresse à l'ensemble des acteurs impliqués dans l'enseignement supérieur et en particulier les étudiants, les enseignants et les administrations.
CASES
iPad for Teaching & Learning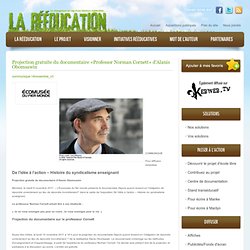 La Rééducation
communiqué-14novembre_v3 Pour diffusion immédiate De l'idée à l'action – Histoire du syndicalisme enseignant