Not categorized yet
Disclaimer: Online Learning Platforms in this post means products that are not affiliated with colleges for the award of degrees/ course credits. Hence, the #epic courses from universities like University of Phoenix do not qualify. However, products like Edufire, for instance, do qualify.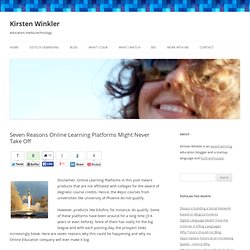 Seven Reasons Online Learning Platforms Might Never Take Off
Removing The Stigma From Edutainment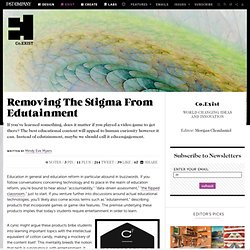 Education in general and education reform in particular abound in buzzwords.
www.erudit.org/revue/rse/2007/v33/n1/016192ar.pdf
11 Tech Factors That Changed Education in 2011
EcoTek - Science at Work!
EBLI Home - Evidence Based Literacy Instruction