Learn Esperanto
Posted on 03. Jan, 2012 by Chuck Smith in Events If you haven't yet seen it, check out my initial coverage of the Junulara Esperanto-Semajno (Esperanto Youth Week) in my post: JES, great Esperanto youth congress.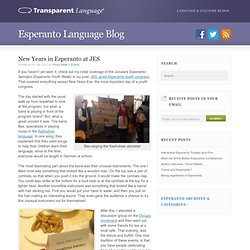 New Years in Esperanto at JES
TRADE: Enthusiasts say Esperanto could save businesses millions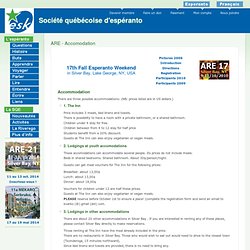 ARE 2008 - Accomodation | Esperanto-societo kebekia - Société qu
Accommodation
Part 3 - Introduction to Esperanto Grammar
Esperanto Word-Building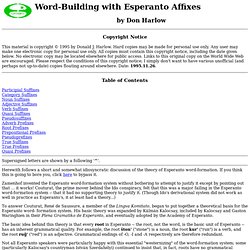 Copyright Notice This material is copyright © 1995 by Donald J.
Entertainment in Esperanto
Online Esperanto translator
lernu!: Main Page