Justice & Law
Democracy & The Rule of Law - Carnegie Endowment for Internation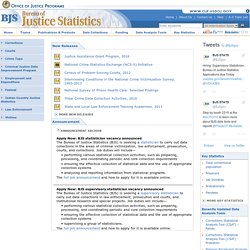 Corrections Statistical Analysis Tool (CSAT) - Prisoners has been updated with 2012 data. This dynamic analysis tool allows BJS web users to examine National Prisoner Statistics (NPS) data on prisoners under the jurisdiction of both federal and state correctional authorities. Users can instantly generate tables of numbers and rates of national and jurisdictional statistics, from 1978 to the most recent year that NPS data are available. The web tool includes national and state-level data from the 50 state departments of correction and from the District of Columbia (until 2001, when the District ceased operating a prison system). The web tool's pre-set quick tables show trends in prisoner statistics and provide links to key tables in the most recent BJS publication.
What are the best documentaries of all time? Sight and Sound is about to release a poll around this issue. Richard Brody has his choices, of which I've seen 2: Night and Fog, which belongs, and The Emperor's Naked Army Marches On, which is one of the most remarkable films I've ever seen although I'm not sure one of the best.
EL GRUPO WOLTERS KLUWER ESPAÑA, S.A., (entendiendo como empresas del grupo a las siguientes entidades: Wolters Kluwer España, S.A, Editorial Bosch S.A., Wolters Kluwer Formación, S.A. Fundación Wolters Kluwer y Praxis Sociedad Comercializadora, S.A.) como titular del sitio web, expone en esta sección la Política de Privacidad corporativa, sobre la información de carácter personal que el usuario puede facilitar, cuando visite cualquier página web de Wolters Kluwer España. El objetivo de la Política de Privacidad del Grupo Wolters Kluwer España es proteger la información en Internet y los datos que el usuario pueda introducir en la web.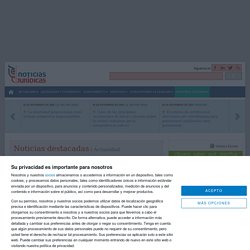 La France s'est cette semaine prise de passion pour le droit des étrangers, ce qui ne peut que me réjouir, tant cette discipline est largement ignorée du grand public, ce qui, nous allons le voir, est parfois mis à profit sans la moindre vergogne par nos dirigeants pour se défausser de leurs responsabilités. Afin de vous éclairer et de vous permettre de vous faire une opinion étayée sur cette affaire, qui est d'une banalité affligeante pour tout avocat en droit des étrangers, voici les faits tels que j'ai pu les reconstituer, ce que dit la loi, et, ce qui est toujours les plus intéressant dans ce type d'affaire médiatisée, ce qu'elle ne dit pas, et enfin, car on est chez moi, mon avis, que vous n'êtes pas obligé de partager ni même de lire. Leonarda est une jeune fille de 15 ans, scolarisée dans le joli département du Doubs, en France-Comté.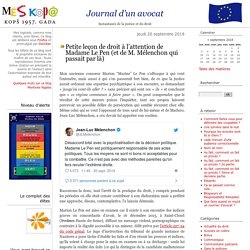 The Political Economy of the Global Sex Trade