Jeux et outils CO2
How much land area does it take to support your lifestyle? Take this quiz to find out your Ecological Footprint, discover your biggest areas of resource consumption, and learn what you can do to tread more lightly on the earth.
Personal Footprint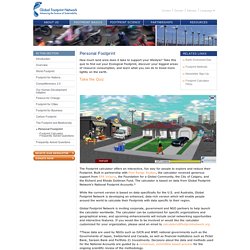 EcoPublicité TM : Évaluation environnementale de vos campagnes média
Genos Conseil
|| Action Carbone : Opérateur de compensation carbone, à but non lucratif, pour lutter ensemble contre le changement climatique
icalculette - citiznet
L'empreinte écologique est une mesure de la pression qu'exerce l'homme sur la nature .