Ipad Development
LiveView is a specialized remote screen viewing application intended as a tool to help designers create graphics for mobile applications, it has also proven to be useful for creating quick and dirty simulations, demos, and experience prototypes.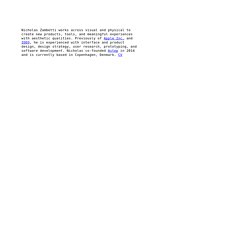 iOS Debugging Magic
Deploying iPhone Apps to Real Devices
In our previous article on getting started with iPhone development, you learnt how to use the iPhone SDK provided by Apple to develop your first iPhone application. For testing purposes, you used the iPhone Simulator, provided as part of the iPhone SDK. While the iPhone Simulator is a very handy tool that allows you to test your iPhone applications without needing a real device, nothing beats testing on a real device. This is especially true when you are ready to roll out your applications to the world - you must ensure that it works correctly on real devices.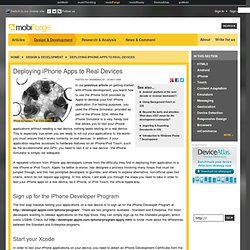 Développement iPhone / iPad / Mac : formations & forums, Tutoriels iPhone (fr & en)
What are those little Xcode tips & tricks you wish you knew about 2 years ago
Ipad Programming / Explore Blog Catalog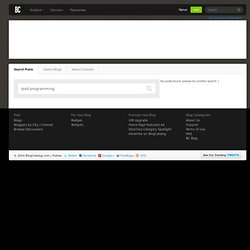 5 Cutting Edge iPad Apps for Creative Thinking & Learning
Ipad Programming / Explore Blog Catalog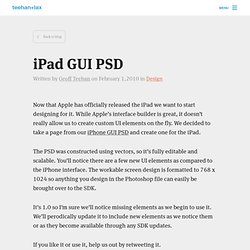 Now that Apple has officially released the iPad we want to start designing for it. While Apple's interface builder is great, it doesn't really allow us to create custom UI elements on the fly.
iPad Human Interface Guidelines: Introduction
Rory Lewis, KDD, iPhone and iPad Apps, Epilepsy Prediction, Bachelor of Innovation, Zbigniew Ras, Andrzej Skowron, Immanuel Kant, Rough Set Theory, Fuzzy Logic, Genetic Algorithms, iphone and iPad Apps for Absolute Beginners, Sex, Religion, God and Music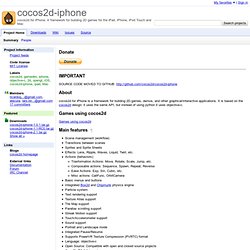 Donate SOURCE CODE MOVED TO GITHUB: http://github.com/cocos2d/cocos2d-iphone
cocos2d-iphone - Project Hosting on Google Code
AppsAmuck iPhone Development Tutorials and Examples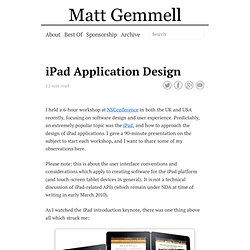 I held a 6-hour workshop at NSConference in both the UK and USA recently, focusing on software design and user experience. Predictably, an extremely popular topic was the iPad, and how to approach the design of iPad applications. I gave a 90-minute presentation on the subject to start each workshop, and I want to share some of my observations here. Please note: this is about the user interface conventions and considerations which apply to creating software for the iPad platform (and touch-screen tablet devices in general).