Recherche avancée.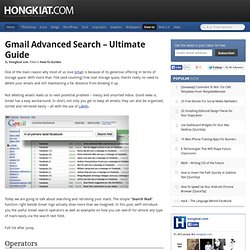 One of the main reason why most of us love Gmail is because of its generous offering in terms of storage space.
Gmail Advanced Search - Ultimate Guide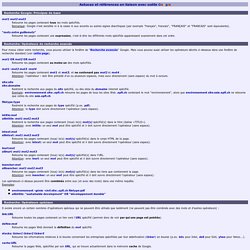 Recherche Google: Principes de base mot1 mot2 mot3 Retourne les pages contenant tous les mots spécifiés.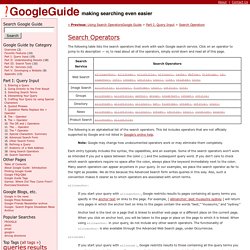 The following table lists the search operators that work with each Google search service.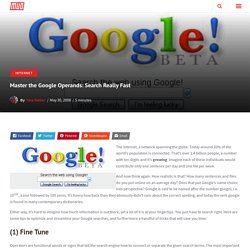 The internet, a network spanning the globe. Today around 20% of the world's population is connected.
Master the Google Operands
Recherche avancée sur Google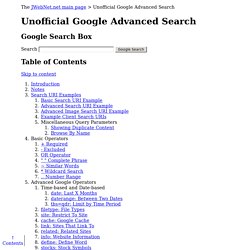 The JWebNet.net main page > Unofficial Google Advanced Search Google Search Box
Unofficial Google Advanced Search
En bref... Voici une liste quasi-exhaustive des commandes Google. Notez qu'il n'y a jamais d'espace avant et après les deux points.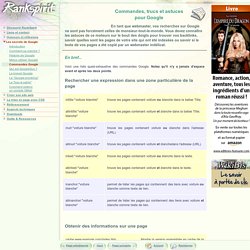 Using research advanced
Les opérateurs de recherche avancée sont des termes ou des symboles permettant d'effectuer des actions spécifiques lors des recherches dans Gmail. Ils vous permettent de trouver rapidement et avec précision les éléments que vous recherchez. Vous pouvez également les utiliser pour définir des filtres de façon à organiser automatiquement votre boîte de réception.