StartUp Advice
Pmarchive. Stories from female founders and women entrepreneurs – Join us for the PITCH Conference on February 14 in Mountain View, CA – Details at. Welcome to Strictly Startup blog ! InfoChachkie | Hands-on startup advice for emerging entrepreneurs. Business - Start a Startup. Ready to turn your ideas into a reality?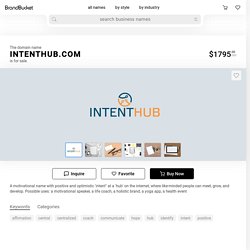 The "Start a Startup" IntentPage provides the ins and outs of what is involved in Starting your own Startup Company, from idea conception to building your team, to raising money. To Start or Not. Everything you ever wanted to know about advisors, Part 1. Nivi · January 31st, 2008 Here are answers to some frequently asked questions about advisors.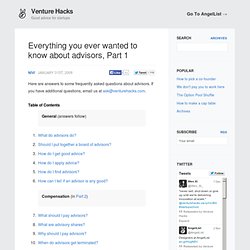 If you have additional questions, email us at ask@venturehacks.com. Table of Contents General (answers follow) Blog | Thoughts on startups by investors that fund them & entrepreneurs that run them. The two sites you mentioned are both secondary listing services, for later stage companies.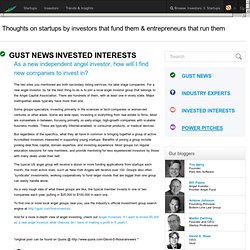 For a new angel investor, by far the best thing to do is to join a local angel investor group that belongs to the Angel Capital Association. There are hundreds of them, with at least one in every state. Guy Kawasaki: Get it out there & enchant. Startup2Startup's Channel. Upload Subscription preferences Loading...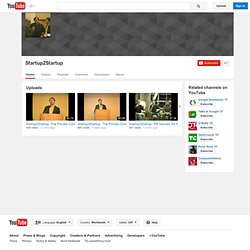 StartupCaffeine's Channel. Venture Hacks - Good advice for startups. Daniel R. Odio - A Tech Entrepreneur in Silicon Valley. Startups Wiki: Ask YC Archive. This pages is an archive of quality Hacker News "Ask YC" posts grouped by subject.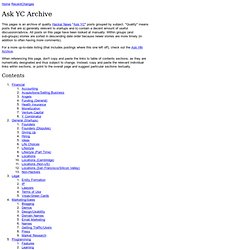 "Quality" means posts that are a) generally relevant to startups and b) contain a decent amount of useful discussion/advice. All posts on this page have been looked at manually. 5 reasons why the UNTHINK Experiment is over – and 6 pieces of advice for new start-ups « interacter. When I received an invitation to join the latest social network as it took its fledgling steps, I promised that I'd give it a month to see how it worked out.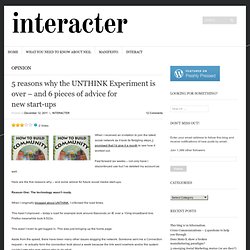 Fast forward six weeks – not only have I discontinued use but I've deleted my account as well. Here are the five reasons why – and some advice for future social media start-ups.Reason One: The technology wasn't ready. When I originally blogged about UNTHINK, I criticised the load times. This hasn't improved – today's load for example took around 8seconds on IE over a 10mg broadband line. Firefox meanwhile took 9.522s. (Founder Stories) Kevin Systrom On Instagram's Launch, "I Have Never Felt So Sick Ever" Best Questions on Startup Advice and Strategy. AppMakr Raises $1 Million To Help You Build Custom iPhone Apps. AppMakr, a service that makes it easy to generate your own custom, native iPhone application, has closed a $1 million seed round.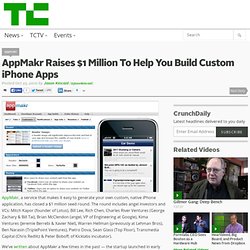 The round includes angel investors and VCs: Mitch Kapor (founder of Lotus), Bill Lee, Rich Chen, Charles River Ventures (George Zachary & Bill Tai), Brian McClendon (angel, VP of Engineering at Google), Kima Ventures (Jeremie Berrebi & Xavier Niel), Warren Hellman (previously at Lehman Bros), Ben Narasin (TriplePoint Ventures), Pietro Dova, Sean Glass (Top Floor), Transmedia Capital (Chris Redlitz & Peter Boboff, of Kicklabs incubator).
We've written about AppMakr a few times in the past — the startup launched in early 2010, allowing users to put together an iPhone application with a surprisingly small amount of work involved. COO Daniel Odio says that applications built using AppMakr now represent around 1% of the apps on the App Store — or around 3,000 applications. Steve Blank. Lessons Learned.
---