Inspiratie
Hirs
Hendrik Kerstens
Mijn buurman Michiel las onlangs het boek 'Een uitzinnige liefde (1986)' van reis-schrijver Bob den Uyl. Daarin een hoofdstuk over Rotterdam in de jaren na de oorlog, toen de binnenstad leeg was en langzaam weer volgebouwd werd. Grasvelden waren heilige perkjes en niet om op te voetballen, er stonden van die lage lullige hekjes omheen en oom agent fietste in de buurt om voetballende jongens te beboeten. En dan staat er ineens dit: "Op een bepaald moment in de ontwikkelingsgang van de westerse beschaving verdwenen die hekjes.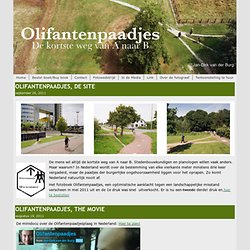 Jan-Dirk van der Burg
KUNST AUFRÄUMEN
Tessa Farmer
Pawel Jaszczuk
CA7590 : Abraham Lake, Elliott Peak, Alberta, Canada : Emmanuel Coupe Photography
Photo © copyright by Emmanuel Coupe. Print size 12"x18" Limited Edition of 50 Print size 16"x24", Limited Edition of 50 Print size 20"x30", Limited Edition of 50 Print size 24"x36", Limited Edition of 50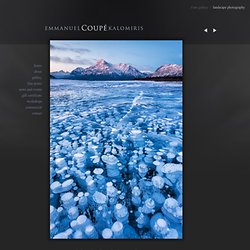 Exploded Flowers | Thoughtful Photography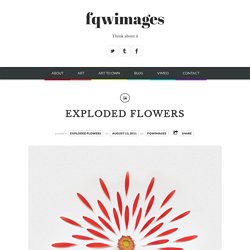 Own a Print Update 17th September 2012: 5 images in this series have been placed 2nd as a series in the 2012 IPA awards. Update 20th June 2012: I am honoured and pleased to announce that three of my art pieces (Gerbera Exploded 01, Gerbera Exploded 02 and Pom Pom Exploded 01 are now available exclusively via Lux Archive in limited editions) Update 6th November: I have concluded this series today, with a set total of 20 exploded flowers in this particular series – Realised that there are many more flowers out there in the world, and I cannot possibly include them all! Flowers are indeed one of the most beautiful and complex structures found in nature, specifically designed to achieve the purpose of reproduction. This is a new series I have embarked on – exploded flowers which are images that show the radial symmetry of flowers, and also individual floral components.
frauke thielking fotografie
amazon
rode boom
SONS - Shoes Or No Shoes?
ARTWORKS BY INVADER
Wim T. Schippers - Het is me wat, 1999 | Flickr : partage de photos !
LA MACHINE - Constructeurs et créateurs de spectacle vivant - Nantes - Tournefeuille
Pak je koffer en kies een reis uit die bij je past. Wil je van alles weten over kastelen of hou je meer van feesten? Sporten, uitvindingen maken, familie en vrienden bezoeken of water, klik snel verder en ga op stap door cultuur en kom van alles te weten over Jan van Eyck en het geheim van de olieverf, waarom een waterland als Nederland zo weinig fonteinen heeft, spoken bij kastelen, een vuurwerkfeest op 11 juni 1749, de liefde, feesten, de Olympische Spelen in 1928, familieportretten, lintjesregen, de ontdekking van de paperclip, cyclopen, de koemuil... Goede reis!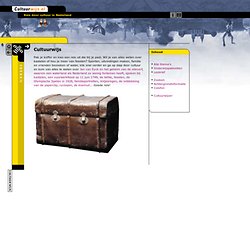 Cultuurwijs - Reis door cultuur in Nederland
Atelier | MyMachine
Etoile Mécanique ontwerpbureau voor productontwikkeling & prototype design