Fonts / Typographie
Font Finder - FontIdentifier
Wordle is a toy for generating "word clouds" from text that you provide. The clouds give greater prominence to words that appear more frequently in the source text. You can tweak your clouds with different fonts, layouts, and color schemes.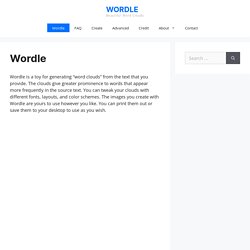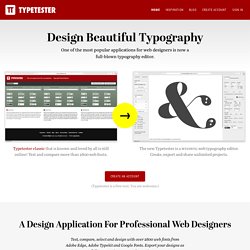 Browsers supported* JavaScript In order to use the application, please turn JavaScript on. Cookies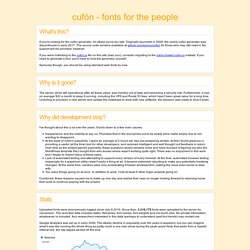 UPDATE Oct 24: We have released version 1.09i, which is the same as 1.09 but IE9-compatible. 1.10 is on its way as well. Keep in mind that you do not need to convert your font files again, just replace your old cufon-yui.js with a new one and you're good to go. As it currently stands, version 1.09 does not work in IE9 beta which was just released.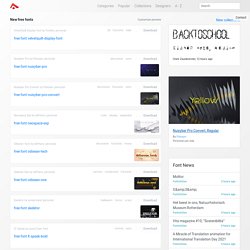 Latest Searches Latest Comments k f ? Due to the heat of indoor playing conditions, basketball jerseys are made of thin material, mostly of mock mesh, dazzle, tricot mesh or pro mesh materials.Ms Gillard has no recollection of seeing the correspondence from the Commonwealth Bank dated 23 March 1993.But I brought Cameron with me last night and my dad was holding him and I was just looking at them and I started crying!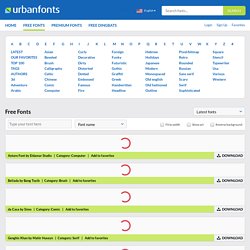 SELECT DISTINCT fonts.id, vendorname, vendorurl, name, fullname, ttf, license, folder, pc, mac, vendor, exception, rating, rate_count, comments, externaldownload, total_downloads FROM fonts INNER JOIN font_categories ON fonts.id = font_categories.font_id INNER JOIN categories ON categories.id = font_categories.category_id WHERE donotshow IS NULL AND remove IS NULL AND bad IS NULL AND revise IS NULL AND font_categories.category_id > 0 ORDER BY total_downloads DESC