Ideas to Tinker With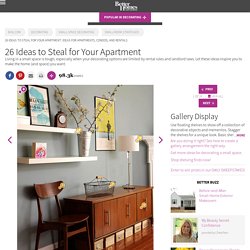 Gallery Display Use floating shelves to show off a collection of decorative objects and mementos. Stagger the shelves for a unique look. Basic shelves serve as a strong basis for rotating displays. They will go with almost anything, which means you can change the look of the vignette, leaving the shelves in place and avoid making any more holes in your apartment walls.
19 Ideas to Steal for Your Apartment: Ideas for Apartments, Condos, and Rentals
These transformed mason jars are a fun way to both decorate an outdoor table for a 4th of July celebration or a safe way to entertain the kids during fireworks. Red spray paint Mason Jars Star stickers Newspaper Scatter star stickers onto the mason jar, make sure they're stuck on very tight Screw on the mason jar lid and cap and place on top of a table covered in newspaper in a well ventilated area Spray with the paint from a nice distance around the entire jar until it's coated well but without drips. Wait at least a couple hours for the jar to dry and carefully peel off the star stickers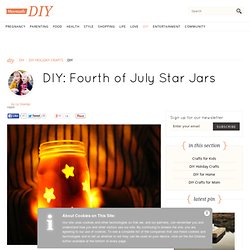 We've already showed you a bunch of cool ideas showing how you can hang your photos and art in creative ways. Now we're going to be more specific and show how you can organize family photos on your walls. In this gallery you'll find more than enough inspiration to make your own family photo display. Photos on walls are always great because they bring up memories and make these walls less boring so don't hesitate to try that out. DIY Natural Wood Photo Display (via pinterest)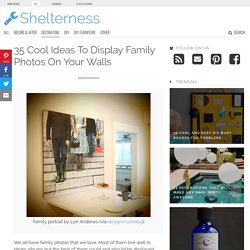 12856_EX1.jpg (350×460)
40434d1240427063-decorating-leather-sofa-march-17-2009-011.jpg (1600×1200)
TULLSTA Sessel - Ransta rot
img_deluxe_verandah_popup.jpg (500×333)
A couple weeks ago, I found a paint-by-number at an unbeatable price. I can't pass these things up even though I already owned this particular design. I thought that I could maybe use it to make a fun D.I.Y., but my new rule is that all thrifts that I purchase with the intent of restyling need to get done right away. I have way too many half finished projects in my life. With that little bit of motivation I came up with a fun D.I.Y. to display some of my favorite song lyrcis in our newlywed home. Enjoy....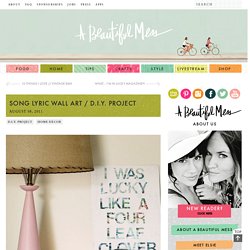 2.bp.blogspot.com/_kIUSzqUAgh4/SclI6k4IA_I/AAAAAAAAAYE/MdEoPePiYKs/s400/black+and+white+room
creative-and-Unique-Bedroom-Design-in-Black-Red-and-White.jpg (600×449)
feminine-girls-bedroom-white-black.jpg (618×463)
Interier___Living_Room_by_Nikiso.jpg (1131×707)
4993700165_108347d61e.jpg (500×337)
hope-smith-paisley-taj.jpg (114×160)
Decorating my new living room..black and red...
118049871917615.jpg (600×400)
This week's radio show was a reader request: tips for beating procrastination and being more productive. I think it's safe to say that all of us struggle with productivity, time-management and procrastination at one point or another. While most of us know how to "get things done" in the deadline sense of the of the word, most us also want to find a way to avoid those last-minute situations and get work done on a schedule that feels calmer and more in control. I used to be a master of procrastination, but lately I feel proud of being able to push through that feeling a bit more often and get things done bit by bit. I also feel like I've gotten better at getting to the bottom of why I'm procrastinating about something, so I can work through those feelings and finish the job. I think the key for all of these work productivity problems is finding what works best for you, right now.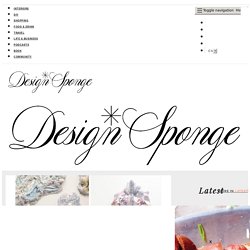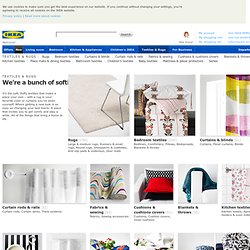 We use cookies to make sure you get the best experience on our website. If you continue without changing your settings, you're agreeing to receive all cookies on the IKEA website. Privacy policy | Read more about cookies <div class="buttonContainer"><a href="javascript:void(0);"><span class="buttonLeft">&nbsp;</span><span class="buttonCaption"><input id="lnkSearchBtnHeader" type="submit" value="Search" /></span><span class="buttonRight">&nbsp;</span></a></div>
Textiles & Rugs
We use cookies to make sure you get the best experience on our website. If you continue without changing your settings, you're agreeing to receive all cookies on the IKEA website. Privacy policy | Read more about cookies <div class="buttonContainer"><a href="javascript:void(0);"><span class="buttonLeft">&nbsp;</span><span class="buttonCaption"><input id="lnkSearchBtnHeader" type="submit" value="Search" /></span><span class="buttonRight">&nbsp;</span></a></div> Welcome! Ask Anna!
Textiles & Rugs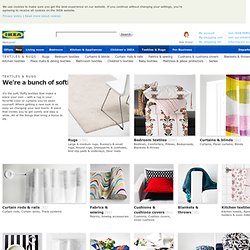 Living Room Decorating Ideas - Decor for Living Rooms
Editor's Picks
Get Inspired to GIve Your Main Hangout Space a Look That's Yours Alone
Google Image Result for http://icorners.com/cms/files/images/interior175.jpg
Decorating with black leather furniture might seem more at home in a bachelor pad than a living room. However, with some living room decorating ideas, you can balance the masculine look of an item like a black leather sofa with the feminine. Add pillows and blankets to your sofa to soften the feeling. Look for ottomans with curvy legs or fabric details. Black can work with more feminine colors such as pink or lavender for contrast, too.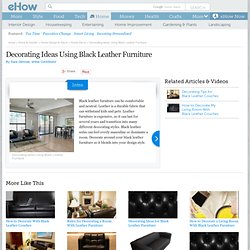 Decorating Ideas Using Black Leather Furniture
‪Sofa transformation demo‬‏
‪Covers for Leather Furniture‬‏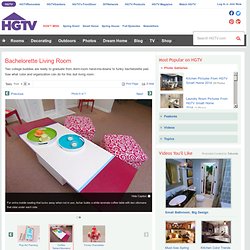 Bachelorette Living Room : Archive
Two college buddies are ready to graduate from dorm-room hand-me-downs to funky bachelorette pad. See what color and organization can do for this dull living room. Tools E-mail This Page to Your Friends x