Hype & Fashion Blogs
Fashion - Runway Fashion Magazine for Women - ELLE. The Streethearts. TRENDLAND: FASHION & TREND BLOG * ART * DESIGN * PHOTOGRAPHY * CULTURE. Style.com: The Online Home of Fashion: News, Runway Shows, Trends, Fashion Models, Designers, Shopping, Beauty & More. DRESS ME UP, DRESS ME DOWN. Taking its cue from the title of one of Pedro Almodovar's films about desire and control, 'Dress Me Up, Dress Me Down' offered SHOWstudio viewers the chance to dress British Model Liberty Ross in a live interactive photoshoot showcasing the Autumn/Winter 2005 collections.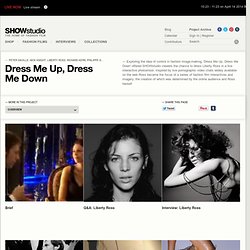 Inspired by live pornographic video chats widely available on the web, 'Dress Me Up, Dress Me Down' shifted control from the image-maker - first to the model, and then ultimately to the viewer. Ross documented herself and her work through a series of galleries and interactives leading up to the shoot in June 2005. The Sartorialist.
Selected Client List - The Made Shop. Top 10 Movies for Fashion Inspiration. We all have those nights when we feel like just curling up and watching a movie by ourselves or with our girlfriends.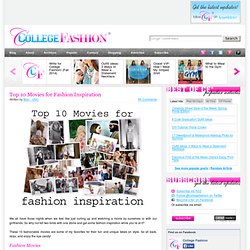 So why not kill two birds with one stone and get some fashion inspiration while you're at it? These 10 fashionable movies are some of my favorites for their fun and unique takes on style. So sit back, relax, and enjoy the eye candy! Fashion Movies Breakfast at Tiffany's (1961): Fashionista: Fashion Industry News, Designers, Runway Shows, Style Advice. Don't believe the Hype. El Vestidor de la Condesa: Alvarno: el chic de París con la luz de Madrid. Tech @ 21 December 2012, Comments Off Software developer Sinful Robot intentions of debuting its first erotic encounters episode the coming year after customers are brought to the Oculus Rift, a headset that provides an immersive virtual reality experience.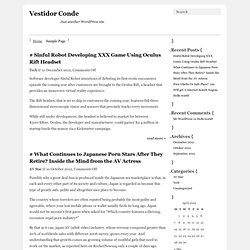 The Rift headset, that is set to ship to customers the coming year, features full three dimensional stereoscopic vision and sensors that precisely tracks every movement. Dadanoias. Fashionista. Hype & fashion web.
---