HTML 5 & CSS 3
CSS (Cascading Style Sheets) allows web authors to apply styles to their web pages. More importantly, CSS enables them to do this independently of the HTML that makes up each web page.
CSS
Latest Published Version: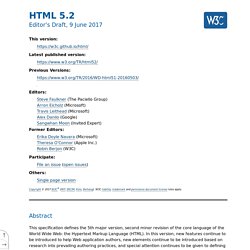 HTML tags (otherwise known as "HTML elements"), and their respective attributes are used to create HTML documents so that you can view them in browsers and other user agents.
HTML Tags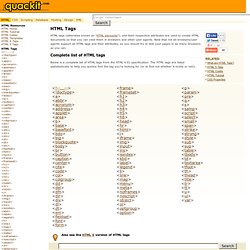 Exercises | Learning HTML5