Hominids
Center for the Study of Human Origins @ NYU | The Center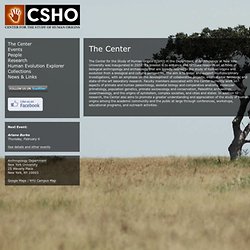 The Center for the Study of Human Origins (CSHO) in the Department of Anthropology at New York University was inaugurated in 2002. Its mission is to enhance and facilitate research on all fields of biological anthropology and archaeology that are broadly related to the study of human origins and evolution from a biological and cultural perspective.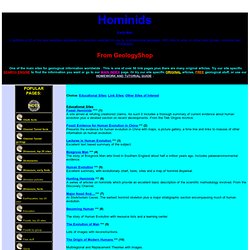 Choice: Educational Sites; Link Sites; Other Sites of Interest
Hominids
Sahelanthropus tchadensis - Toumai - Sahelanthropus.com
Leakey.com - 100 Years of the Leakey Family in East Africa
Fossil Hominids: the evidence for human evolution
Scientific Identity: Portraits from the Dibner Library of the History of Science and Technology
Images for Chapter 20 Hominids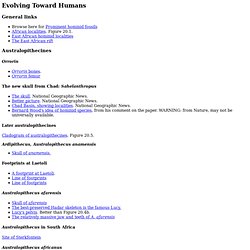 General links Australopithecines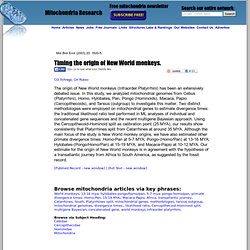 Timing the origin of New World monkeys.
Mol Biol Evol (2003) 20: 1620-5. Timing the origin of New World monkeys.