Cartes heuristiques - Organigrammes - Graphes
Customizing Bubble Chart. Many Eyes Log in Explore Visualizations Data sets.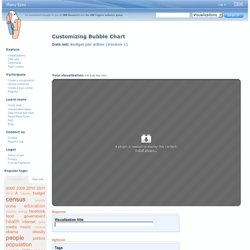 Chartle.net - interactive charts online! Générateur de Graphiques - Pictovia.com. Créer des graphiques en ligne. Online Mind Mapping and Brainstorming app - SpiderScribe. Video Introduction to SpiderScribe.net. Mind Mapping - Mindomo. MxGraph - JavaScript Diagramming and Graph Visualization. MxGraph is simple, you include it as a JavaScript link in your HTML file and you instantly have access to the cleanest, most functional native browser diagramming component available.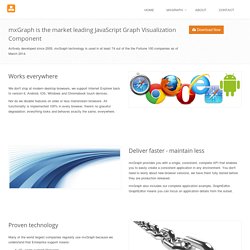 HTML 5 and full Internet Explorer Support. Imagine your application completely web based. Design workflows in a browser, manipulate a telecomms network combined with a background map. Create BPMN designer online, database schema editors, UML diagrams and organizational charts. Anything that you previously required users to install software for can now be provided as a web application with zero install on any major browser. Slatebox :: Visualize Everything.
Mind Mapping - Create Mind Maps online with MindMeister.
---