GRAPHIC'S & MOTION DESIGN
KAROLINA SOBECKA
Sixstation Workshop
.: Raoul Sinier :.
tariqdesign
Cuban Council: Propaganda on the Agenda
Free Logo Designer | Get your logo now!
Grafik Mag | We love design
Author: YOOtheme Icon set website: Visit site License: Free for commercial use (Include link to authors website)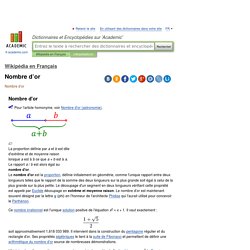 La proportion définie par et est dite d'extrême et de moyenne raison lorsque est à ce que + est à . Le rapport / est alors égal au .
Nombre d'or
50 High Quality Paper Textures