GRAPHIC'S & MOTION DESIGN
Web Design Blog - Webdesigner Depot. ✿ Our favorite set — CopyPasteCharacter.com. KAROLINA SOBECKA. Motionographer. Sixstation Workshop. .: Raoul Sinier :.
Sebastian Onufszak: In Graphics We Trust. Tariqdesign. Cuban Council: Propaganda on the Agenda. Free Logo Designer | Get your logo now! Grafik Mag | We love design. Abduzeedo | Graphic Design Inspiration and Photoshop Tutorials. Free icons! Author: YOOtheme Icon set website: Visit site License: Free for commercial use (Include link to authors website)
Barcode Art by Scott Blake. Nombre d'or. La proportion définie par et est dite d'extrême et de moyenne raison lorsque est à ce que + est à .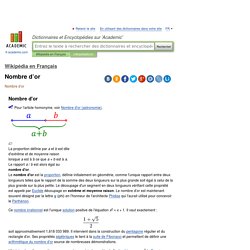 Le rapport / est alors égal au . Le est la proportion , définie initialement en géométrie, comme l'unique rapport entre deux longueurs telles que le rapport de la somme des deux longueurs sur la plus grande soit égal à celui de la plus grande sur la plus petite. Le découpage d'un segment en deux longueurs vérifiant cette propriété est appelé par Euclide découpage en . Le nombre d'or est maintenant souvent désigné par la lettre φ (phi) en l'honneur de l'architecte Phidias qui l'aurait utilisé pour concevoir le Parthénon . Ce nombre irrationnel est l'unique solution positive de l'équation 2 = + 1.
Text Ascii Art Generator. Baubauhaus. 50 High Quality Paper Textures.
---