Electricity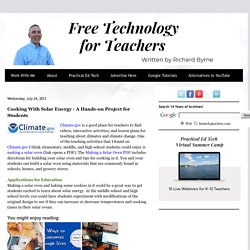 Climate.gov is a good place for teachers to find videos, interactive activities, and lesson plans for teaching about climates and climate change. One of the teaching activities that I found on Climate.gov I think elementary, middle, and high school students could enjoy is making a solar oven (link opens a PDF). The Making a Solar Oven PDF includes directions for building your solar oven and tips for cooking in it. You and your students can build a solar oven using materials that are commonly found in schools, homes, and grocery stores. Applications for Education Making a solar oven and baking some cookies in it could be a great way to get students excited to learn about solar energy.
Cooking With Solar Energy - A Hands-on Project for Students
Electron Configuration
Another issue bubbling away at the moment is nuclear power.
Behind the News - 27/10/2009: Nuclear Power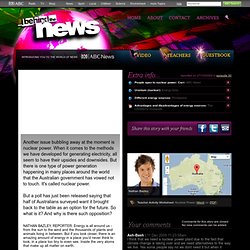 Electricity for Kids - Fun Experiments, Free Games, Cool Projects, Science Online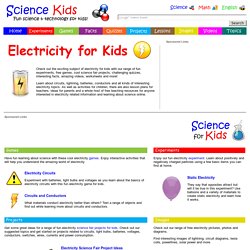 Check out the exciting subject of electricity for kids with our range of fun experiments, free games, cool science fair projects, challenging quizzes, interesting facts, amazing videos, worksheets and more! Learn about circuits, lightning, batteries, conductors and all kinds of interesting electricity topics.
Electricity
Electricity for Kids 1
Humans have an intimate relationship with electricity, to the point that it's virtually impossible to separate your life from it. Sure, you can flee from the world of crisscrossing power lines and live your life completely off the grid, but even at the loneliest corners of the world, electricity exists.
How Electricity Works"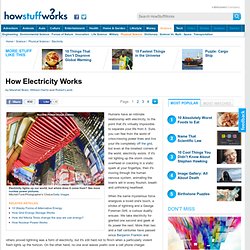 Peak Student - Student's Corner
EERE: Kids Home Page
Just For Kids
index
Energy Kids - For Teachers