Google inconnu
Google Scholar. Google Shared Spaces : Create a Space. Doodles. New. Ten things we know to be true #1: Focus on the user and all else will follow.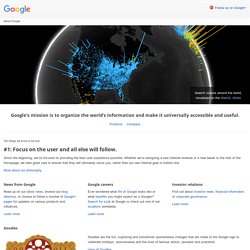 Since the beginning, we've focused on providing the best user experience possible. Google Labs - Explore Google's New Ideas. Google Body - Google Labs. Julia Map. Public Data Explorer. Indicateurs de développement humain Rapport sur le développement humain 2013, Programme des Nations Unies pour le développement Les données utilisées pour calculer l'Indice de développement humain (IDH) et autres indices composites présentés dans le Rapport sur le développement humain ...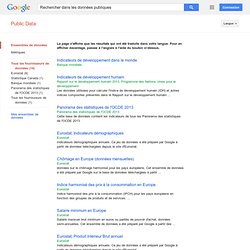 Eurostat, Indicateurs démographiques Eurostat Indicateurs démographiques annuels.
---