Google inconnu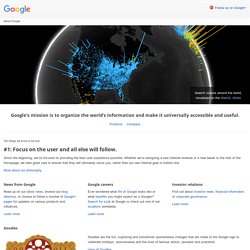 The NFL playoff race is in the home stretch and Google's got you covered with game times, stats, and... Read more … Today's doodle in France features writer and intellectual Simone de Beauvoir set against a Parisian ...
WebGL not supported This product uses WebGL, which your browser does not appear to support. Possible reasons: Your Web browser actually doesn't support WebGL.Check this page for a list of browsers that do.Your video driver or operating system is not supported.To ensure fast performance and prevent crashes, some browsers that support WebGL deactivate it for particular video driver and operating system versions. (For some browsers it is possible to override this -- you can manually turn WebGL back on by changing a setting.
Julia Map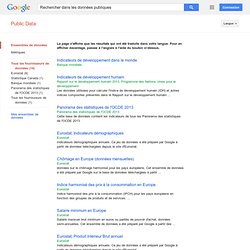 Indicateurs de développement humain Rapport sur le développement humain 2013, Programme des Nations Unies pour le développement Les données utilisées pour calculer l'Indice de développement humain (IDH) et autres indices composites présentés dans le Rapport sur le développement humain ... Eurostat, Indicateurs démographiques Eurostat Indicateurs démographiques annuels.